Fasoo Zero Trust
Data Security Platform
Stronger Data Security Made Easy
Zero Trust Data Security (ZTDS) Platform
What is a Zero Trust Data Security Platform?
A Zero Trust Data Security (ZTDS) platform consolidates data-centric processes and integrates advanced safe guards to achieve Zero Trust standards for data security. It controls and protects sensitive data everywhere always.

Download Zero Trust Data Security Brochure Now
Zero Trust Challenges in the Hybrid Workplace
Zero Trust won't work if you lose sight of sensitive files and their use – but that's what happens today in the hybrid workplace.
Continuous monitoring is vital to detect anomalous events and decide if, and how much access a user merits.
Why Zero Trust Needs a Data Security Platform
A Platform better implements Zero Trust using a centralized policy engine that spans all core data-centric processes.
It tears down today's siloed boundaries to eliminate misconfiguration risk and enhance data visibility, tracking and monitoring.

Higher Standard for Data Security
Traditional technologies can't achieve Zero Trust higher standards. Security must be pushed closest to what's being protected, the file itself,
so controls and protection can be granular and travel with the sensitive data.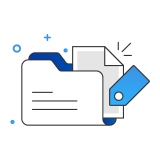 Sensitive data is automatically discovered and encrypted when created or modified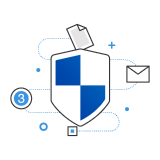 Granular rights management controls data in use privileges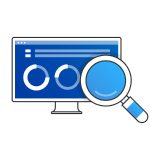 Controls travel with the file, so visibility is persistent everywhere
Zero Trust Data Security (ZTDS) Platform
Fasoo's Zero Trust Data Security Platform
For over 20 years Fasoo's developed and consolidated data-centric capabilities as we continually work
to meet our customers growing demands for lifecycle management of sensitive data.
This foundation now integrates the most advanced Zero Trust features to deliver stronger security with less complexity.
Enter your information and learn how Fasoo can protect
your sensitive data with Fasoo Zero Trust Data Security Platform!