Maintain Regulatory Compliance in Financial Services
In 2020, the average cost of a data breach in the financial services sector was $5.85 million. Financial institutions are heavily targeted and regulated because of the amount of Personally Identifiable Information (PII) and Payment Card Industry (PCI) data they have. And without a first line of defense your data is exposed and available to risk.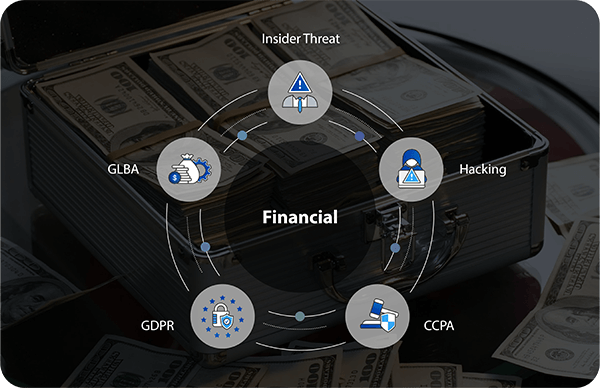 Fasoo Data Security Platform
Fasoo fortifies and scales today's enterprise infrastructure with strong unstructured data protection and control. Our comprehensive platform is deployed with over 2,000 customers to discover, classify, protect, control, trace, and securely share critical business information.
Protecting our customers' sensitive information and complying with data subject requests allows us to adhere to regulatory mandates and is critical to our agility and maintaining trust with our customers.