IP Protection for the Energy Industry
In 2020, the energy industry ranked second of 17 sectors surveyed, with $6.39 million in average cost and 254 days to spot a data breach.  Energy firms work with and exchange customer data, capital engineering design documentation, resource location maps, project management artifacts, field service reports, environmental data, and performance metrics with numerous third parties. A lot of this information is under ever-increasing risks from insider and outsider attacks.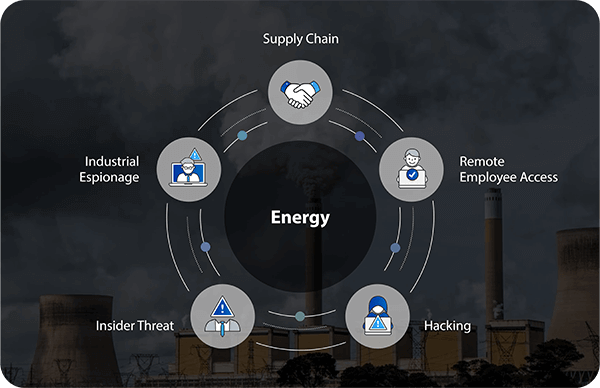 Fasoo Data Security Platform
Fasoo fortifies and scales today's enterprise infrastructure with strong unstructured data protection and control. Our comprehensive platform is deployed with over 2,000 customers to discover, classify, protect, control, trace, and securely share critical business information.
Fasoo help us meet the FedRAMP Moderate Control Set and NERC CIP standards for information protection as a key control requirement. (CIP-011-2)