Unwavering Protection for Personal Information in Healthcare
In 2020, the average cost of a data breach in healthcare was $7.13 million; the largest of any industry. Complying with HIPAA and other privacy regulations requires limiting access to authorized people. And with recent ransomware attacks in hospitals, healthcare CISOs now understand compliance does not equal security; new controls are needed.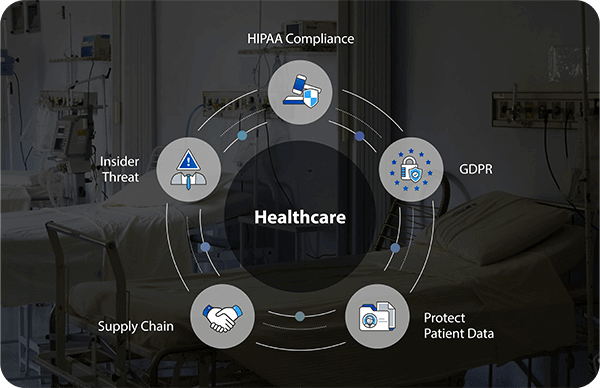 Fasoo Data Security Platform
Fasoo fortifies and scales today's enterprise infrastructure with strong unstructured data protection and control. Our comprehensive platform is deployed with over 2,000 customers to discover, classify, protect, control, trace, and securely share critical business information.
Security of patient information is critical to maintaining our customers' privacy and meeting regulatory requirements.