Enterprise Digital Rights
Management (EDRM)

Threats have evolved and so must control and protection of sensitive data. Fasoo delivers capabilities that meet today's challenges and architectures.
Read the latest industry news
A Refresh in the Age of the Hybrid Workplace and Zero Trust
Gartner reports EDRM deployments are on the rise as traditional data loss prevention solutions fail to scale and
Zero Trust sets a higher bar to control and protect sensitive data. Learn what's driving EDRM's resurgence.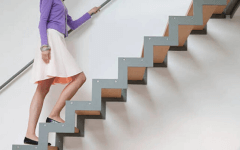 An EDRM Refresh:
Deployments on the Rise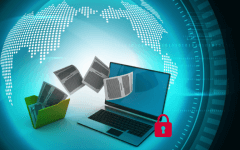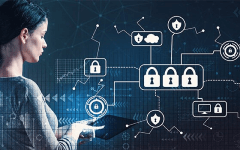 7 Quick Takeaways to Enable
Zero Trust Data Security
Persistent Protection and Control
EDRM is different than DLP, CASB, and EPP technologies that sit at data ingress/egress points
and mostly observe, rather than protect, the data. EDRM places controls and strong security closest to
what needs protection – the file – and bind them so safeguards travel everywhere with the file.
Sensitive data is always protected, visibility is never lost, and policies are persistent.
Access Privileges
Identity aware access control
by user, roles and groups
Embedded ID
Trace files anywhere, know access
usage, remote delete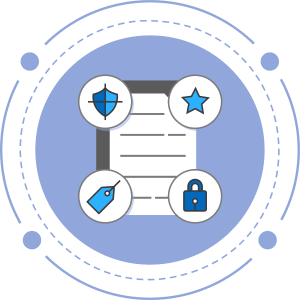 Granular Rights
Restrict what users can
do with the document
Encrypt
Data itself is protected
and travels with the file
"Fasoo has been leading
the Enterprise DRM
market since 2000"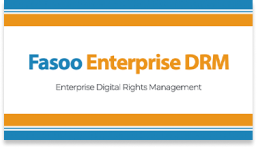 Download Fasoo Enterprise DRM White Paper Now
Data In Use Controls Stop Insider Threats
What happens today with traditional solutions after an insider gains access to a file? It's a free pass to copy, cut, paste, share, and store sensitive
corporate data as they wish. EDRM let's organizations take control with granular rights that limit how an insider uses your sensitive data.

Eliminate Cloud Misconfiguration Risk
Gartner projects "through 2025, more than 99% of cloud breaches will have a root cause of
preventable misconfigurations or mistakes by end-users." EDRM centralized policies and location-agnostic safeguards travel
with sensitive files so you always have consistent configuration control.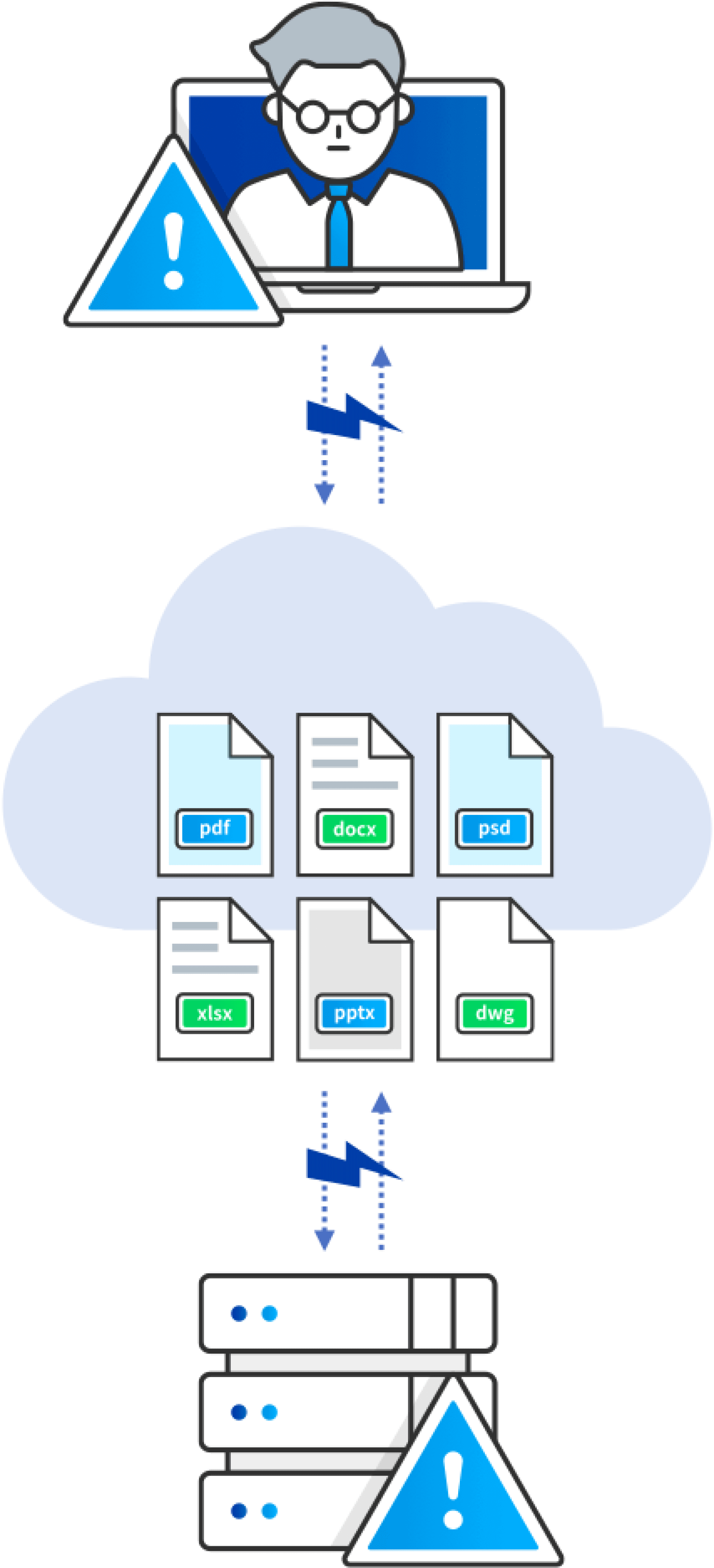 Tracking for Monitoring and Audit
Zero Trust and regulatory compliance rely on data visibility for continuous monitoring and auditing.
Today's solutions lose visibility as data moves about siloed applications and unmanaged assets.
Fasoo's EDRM embeds a content ID so files self-report context about users, devices, and data interactions to a universal log.
Fasoo's embedded file ID makes monitoring easy with files that self reports all interactions
to a single lifetime log that makes continuous monitoring easy.
Enterprise Digital Rights Management
Zero Trust Data Security Platform
EDRM is a core component of Fasoo's Zero Trust Data Security Platform. The Platform consolidates data-centric capabilities covering the
lifecycle management of sensitive data and advanced Zero Trust features to deliver stronger security with less complexity.

Enterprise digital rights management (EDRM) is a technology that enables organizations to protect their sensitive data and intellectual property by controlling and monitoring how information is accessed, used, and distributed across various devices and platforms. EDRM solutions typically involve encrypting sensitive data at rest and in transit, and providing access controls and permission settings to limit who can access and modify the data. EDRM can also include features such as digital watermarking, tracking, and audit trails to monitor and track the use of sensitive data. The goal of EDRM is to provide organizations with a comprehensive and integrated approach to data protection, enabling them to manage their data assets effectively while minimizing the risk of data breaches, insider threats, and other security incidents. EDRM can be particularly useful in industries that handle sensitive or confidential information, such as finance, healthcare, and legal services.
Want to see EDRM in Action?
Enter your information to speak with a Fasoo representative about how Fasoo can protect your sensitive data with the Fasoo Zero Trust Data Security Platform!