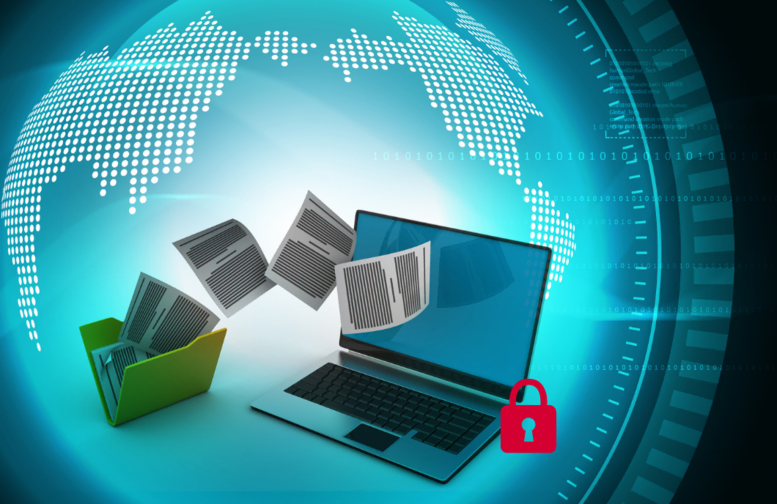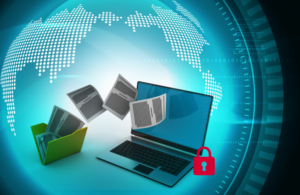 Data loss prevention (DLP) solutions focus on the movement of sensitive data. They analyze document content and user behavior patterns and can restrict the movement of information based on preset criteria. With the move to remote work, traditional DLP solutions can't safeguard sensitive data since it's difficult to monitor all the locations users can send and store documents.
While DLP is good at finding sensitive data in files, it can't control access to the data inside. Once a user has access, they can copy and paste the data anywhere. If someone shares a sensitive document with a business partner or customer, DLP has no visibility to that document and can't control access to it.
Enterprise Digital Rights Management (EDRM) focuses on protecting sensitive data in documents. It automatically encrypts files and controls file access privileges dynamically at rest, in use, and in motion. It provides visibility and control regardless of where the document travels.
Four ways EDRM enhances DLP
1. Protects Sensitive Data Wherever It Travels
DLP is a perimeter-based solution that stops the movement of data. By blocking ingress and egress points, you can stop users from copying sensitive documents to a USB drive, a collaboration solution, or the cloud. This presents challenges as security teams try to block all the locations a document can go. With many people working from home and using personal devices (BYOD), this is becoming almost unmanageable.
EDRM takes a file-centric approach to security. It applies encryption, access control, and document usage rights that travel with the file everywhere. Controls are always enforced regardless of location or device. You know your sensitive data is safe even if users access files on new devices or share data with customers, partners, and other third parties.
2. Enforces Consistent Controls Across Cloud Environments
You probably have numerous perimeter security solutions across your internal networks, cloud services, and endpoints. This creates inconsistent policies that leave security and privacy gaps. Gartner projects that "through 2025, more than 99% of cloud breaches will have a root cause of preventable misconfigurations or mistakes by end-users."
With EDRM you set safeguards centrally and retain ultimate control over who can access the data and how. Cloud administrators and end-users can't remove the protections which remain with the file no matter where the data resides or who accesses it. This simplifies your security controls and eliminates a major reason for a data breach in today's multi-cloud environment.
Learn more about how to implement consistent data protection controls in the cloud.
3. Controls Data-In-Use to Minimize Risk from Insider Threats
Once a verified user gains access to a file, that sensitive corporate data can go anywhere. Users can copy, cut, and paste sensitive data into new file formats, share it in collaboration applications, and store and print sensitive files on personal devices. Someone may not be malicious but accidentally may share sensitive data. How many times have you accidentally emailed a file to the wrong person?
EDRM can apply a broad range of file permissions to control data-in-use. If a user only needs to read a document, you can prevent them from sharing or printing it. If that user needs to edit the file, you can change permissions and allow them to edit, but restrict copying the data to an email or other insecure location. Controlling what a user can do when a file is open stops data breaches by insiders in today's world of leavers and joiners.
Learn more about how to minimize insider threats.
4. File Visibility Ensures Security
Visibility is lost in today's hybrid workplace because users can store and access data on just about any device and in any location, many not in your control. Traditional DLP and network tools create a patchwork approach to data visibility with some organizations employing over 40 IT and security tools to trace sensitive data.
Advanced EDRM solutions use a file-centric approach to embed a unique ID in each file. It makes the file self-reporting, logging all access and actions taken on the file. This also applies to copies and derivatives, like PDFs. The file is "never lost" and is constantly monitored providing essential feedback for adaptive control and access decisions.
EDRM Makes DLP Stronger
By adding EDRM, you can protect your sensitive data regardless of its location and control that all important data in use. This is critical to stop both malicious and accidental insider threats. It lets you sleep at night knowing that your sensitive data is protected, controlled, and monitored at all times.
RELATED READING
Learn more about EDRM.
Learn more about how to improve traditional DLP systems.