Protect client trade secrets and your Intellectual Property from theft
Business services are heavily targeted by cybercriminals because they have access to sensitive client data including their business processes, trade secrets, customer data, personally identifiable information (PII), patentable technologies, and other IP. They are also under pressure to demonstrate compliance with clients' data protection and privacy requirements.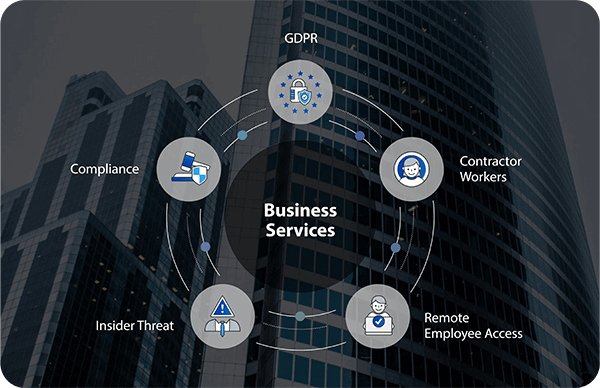 Fasoo Data Security Platform
Fasoo fortifies and scales today's enterprise infrastructure with strong unstructured data protection and control. Our comprehensive platform is deployed with over 2,000 customers to discover, classify, protect, control, trace, and securely share critical business information.
Our clients trust us to maintain their confidential data and our auditors are very happy that Fasoo ensures we comply and meet all privacy regulations.