Fasoo's Approach to
Zero Trust Data Security
Zero Trust is not a product.
It's a model.
Vendors' approaches to Zero Trust Data Security
vary significantly and most fall short of the higher
standards Zero Trust demands.
Zero Trust Data Security (ZTDS)
The Ultimate Micro Perimeter
Fasoo's takes a different approach than today's traditional solutions. We push controls and security to what needs
protection – the file – and bind them so safeguards travel everywhere with the file.
Sensitive data is always protected, visibility is never lost, and policies are persistent.
Access Privileges
Identity aware access,control
by user,roles and groups
Embedded ID
Trace files anywhere, know access
usage, remote delete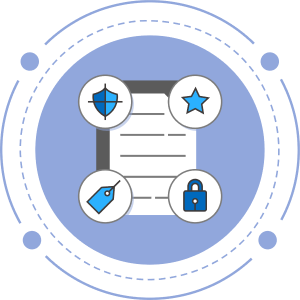 Granular Rights
Restrict what users can
do with the document
Encrypt
Data itself is protected
and travels with file
Download Zero Trust Data Security Brochure Now
Scale to Address the Hybrid Workplace
DLP, CASB, and EPP technologies designed to sit at known data ingress/egress points don't work well in today's world.
Sensitive files find their way to third parties, unmanaged BYODs, and unsanctioned cloud services where data is accessed, used,
and stored outside the corporate lens.
Fasoo's approach inherently scales to the hybrid workplace with files
that self protect and control themselves, everywhere.
Stronger Protection, Enforced
DLP and behavior analytics query, observe, allow/block, and assess files to make sure you follow rules or check for anomalous events,
but don't usually protect the data itself. Exposed data is exfiltrated and goes undetected for weeks if not months.

Encrypt sensitive files without exception from the start. It's what Zero Trust means by explicit, not implicit trust.
Automatically discover, classify and encrypt sensitive files when created or modified.
Get Data In Use Under Control
What happens today with traditional solutions after an insider gains access to a sensitive file? It's a free pass.
Copy, cut, paste, share, and store sensitive corporate data as they wish. That's not Zero Trust. Why let a user extract or share data when all they
need is to view and read the document? That's not least privilege access.
Fasoo enables explicit granular rights so users have what they need to do their job, but no more.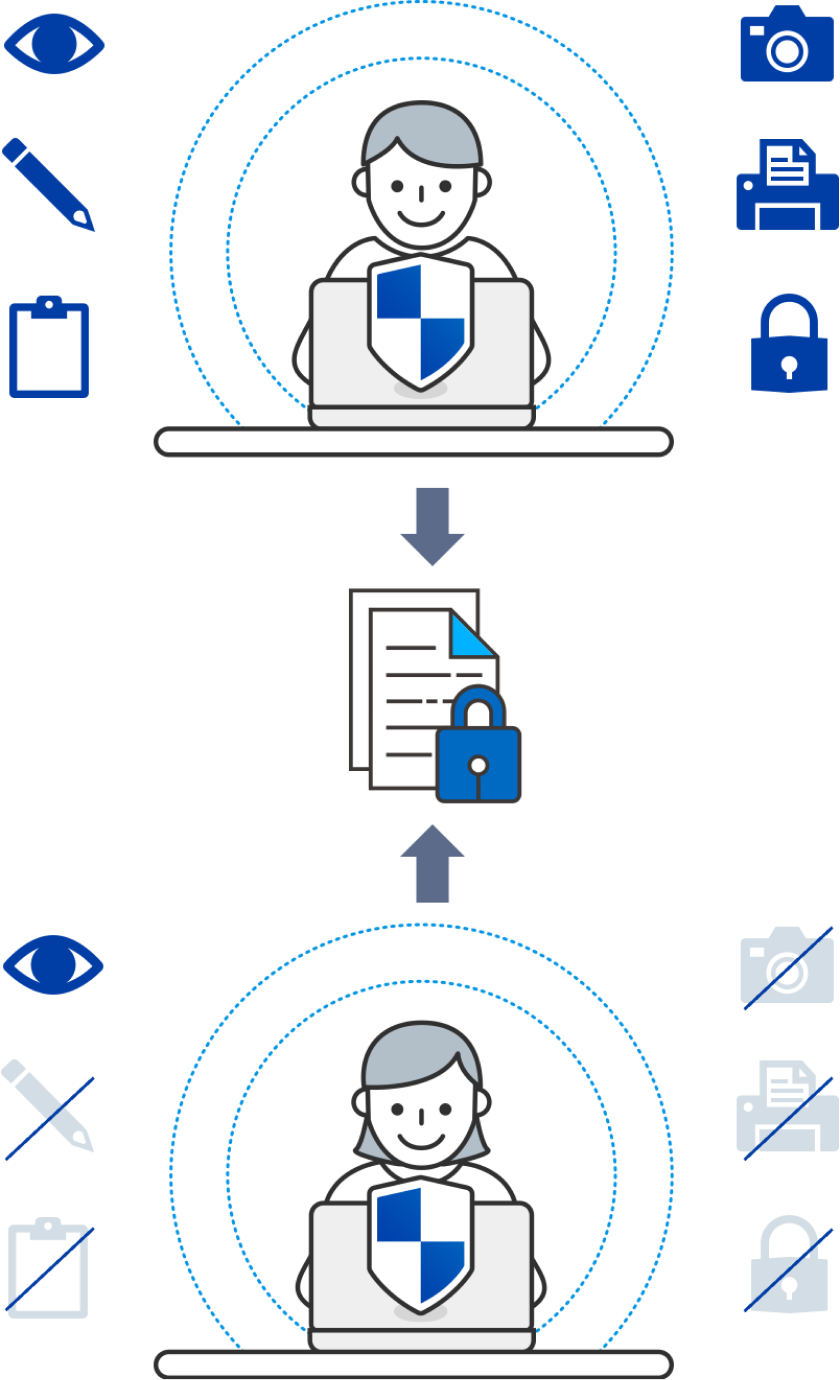 Zero Trust depends on continuous monitoring. Who accessed data, what was done with the data, and from what location and device.
But today's solutions lose sight of data and the interactions as it moves across a patchwork of siloed security and IT tools.
Context is lost and Zero Trust is compromised.
Fasoo's embedded file ID makes monitoring easy with files that self reports all interactions
to a single lifetime log that makes continuous monitoring easy.
Zero Trust Data Security (ZTDS)
We Meet You Where You Are
Organizations on the Zero Trust journey leverage their existing data security infrastructure with Fasoo's Zero Trust Data Security Platform and modular product solutions. We enable security teams to target immediate need use cases with a breadth of solutions that range the full lifecycle of sensitive data security and regulatory requirements.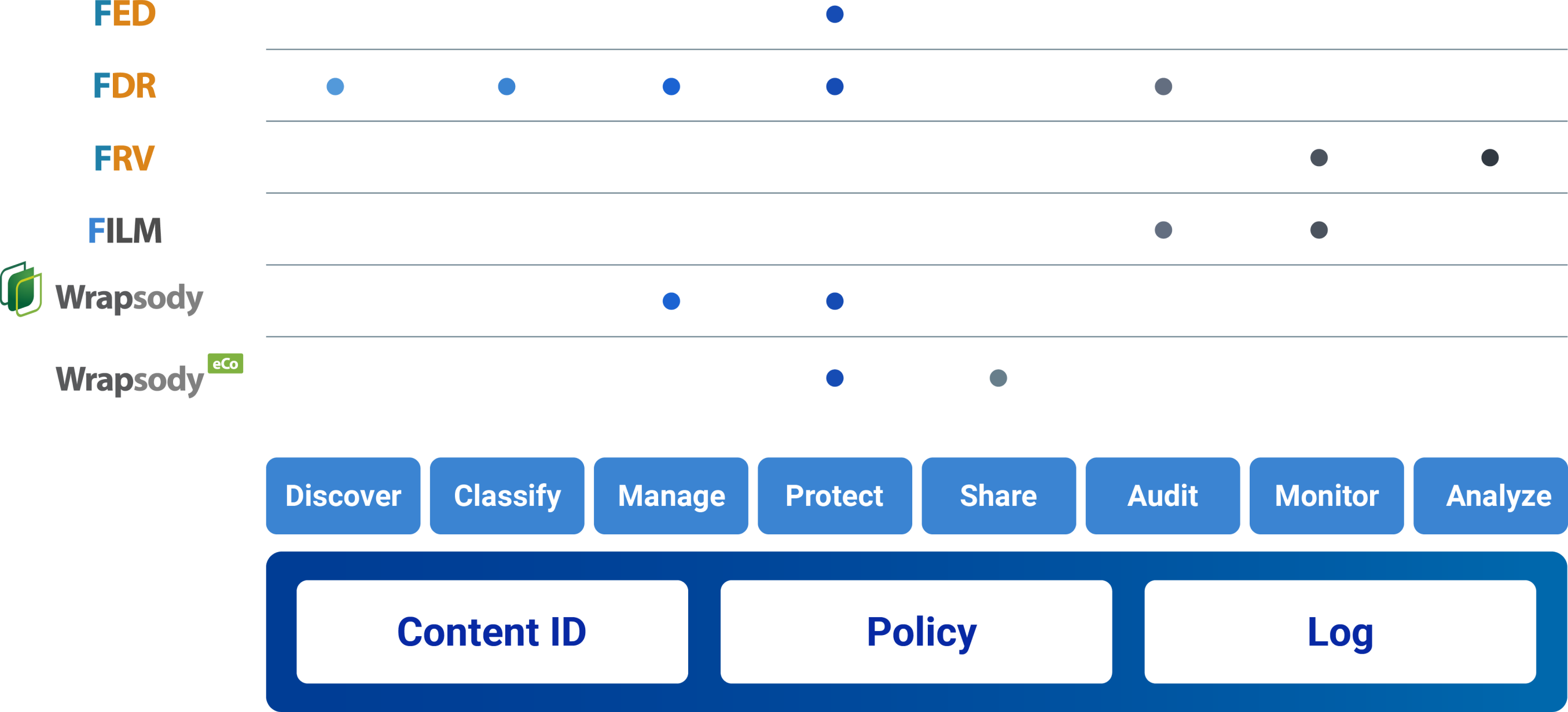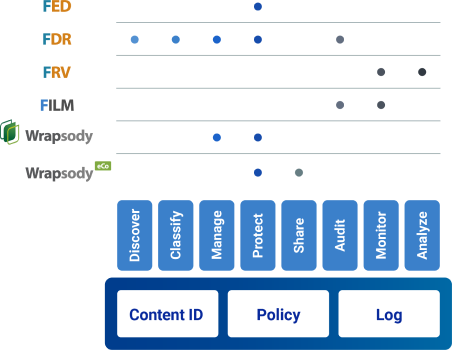 Fasoo Zero Trust
Data Security Platform
Stronger Data Security Made Easy
Learn more about how Fasoo operationalizes Zero Trust
Enter your information and learn how Fasoo can protect
your sensitive data with Fasoo Zero Trust Data Security Platform!