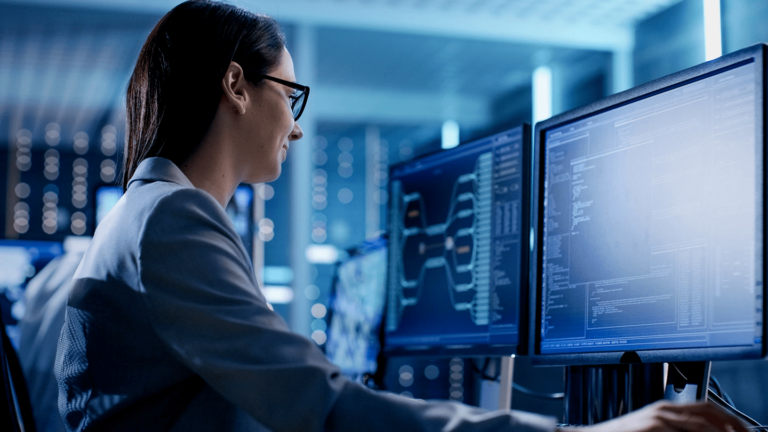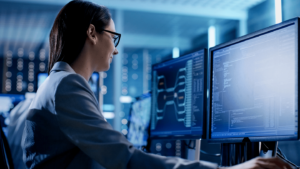 Gartner projects that by 2024, 30% of enterprises will have adopted Data Security Platforms, up from less than 5% in 2019.
The move to a hybrid workplace left security teams scrambling to deploy new point solutions, adding to an existing array of data protection tools.
Today, the number of separate tools in your arsenal may span data discovery, classification, DLP, EDRM, EPP, and CASB.
This patchwork approach and silo-specific security controls add operational complexity that you need to get under control.  What's the best way to address this challenge?
Map out a strategy that consolidates data-centric tools into a Data Security Platform (DSP). Here's Fasoo's take on why this should be one of your top priorities in 2023 and how to move forward.
Data Security Isn't Getting Easier
The variety and volume of sensitive data in your organization are growing and the need to process and share information is accelerating. The pace is disrupting traditional business and security processes leaving digital assets exposed to new threats more than ever.
With this unrelenting pace and complexity, there's never enough time for you to evaluate new tools. Analysts report that implementing a new data security product takes one year or longer and eventually delivers only part of what you envisioned.
Inevitably, gaps and overlapping capabilities are fielded that complicate daily operations like:
Managing rule sets in disparate tools independently fosters inconsistent policies leaving gaps that expose data to breaches.
Multiple consoles and alert tools create operational complexity and often overwhelm the team's ability to administer and respond in a timely fashion.
Implementing vendor upgrades to multiple point solutions disrupts operations and increases the overall total cost of ownership.
Data Security Platforms
Your peers are looking to DSPs to overcome these challenges. Within the next 18 months, Gartner predicts over 30% of enterprises are expected to adopt DSPs.
Gartner defines DSPs "as products and services characterized by data security offerings that target the integration of the unique protection requirements of data across data types, storage silos, and ecosystems." In addition to making data security easier, they point to better utilization and increased data value.
Gartner recommends you start by building a multi-year migration plan from siloed data security offerings to DSPs enabling simpler, consistent end-to-end data security. In doing so:
Start consolidation where it makes sense in an area that's already in need of an upgrade to address security gaps. Make consolidation part of that upgrade.
Take steps to consolidate. Select a subset of already adjacent technologies to form purpose-built DSPs that solve today's immediate issues.
Consolidate Data-Centric Tools Now
You've likely deployed data loss prevention tools and are experiencing the challenges mentioned previously. And now the hybrid workplace creates new challenges to secure sensitive content including insider threats, third-party collaboration, multi-cloud environments, and BYOD endpoints.
This all makes data-centric tools a prime candidate for DSP consolidation.
Modern DSPs have evolved to address the challenges of today's hybrid workplace, overcoming traditional solution shortfalls.
A confluence of adjacent technologies, like data classification and insider risk management, may either be in place or on your list for evaluation.
Don't be left behind. Start your migration planning to DSPs now and move forward in 2023.  Consider these five key DSP data-centric capabilities as a start.  And learn more about Fasoo's purpose-built, Zero Trust Data Security Platform that delivers these capabilities and much more.

RELATED READING
Learn more about Data Security Platforms.
Learn more about Fasoo's Zero Trust Data Security Platform.