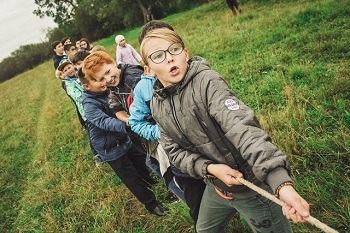 The phrase "It takes a Village to raise a child" is true.  But it is also true that it takes a team to develop a data governance and policy management strategy!
Teamwork is important when developing a data security strategy. As part of that process, data governance and policy management needs to be part of the equation. It's becoming more and more clear that organizations struggle with policy management – particularly with unstructured data. The very nature of unstructured data leaves it vulnerable to exposure and loss. Insider threat is of particular concern because while hackers typically attack structured databases, your employees and other valued insiders are accessing those databases on a regular basis. The insiders can download sensitive information into spreadsheets and reports. They are accessing your intellectual property, such as product designs and roadmaps. It's the insiders that will walk off with those designs and sell them to your competition or bring it to a competitor to jumpstart the next phase of their career. The loss of this information will not only cost you revenue, but can also result in a regulatory fine. Who can afford that?
It's really important to work as a team to:
Define a Practical Data Governance Plan for Unstructured Data
Identify Use Cases & Conduct Workflow Reviews
Turn Use Cases Into Unified and Centralized Policies
Develop a Change Management Plan
In Fasoo's next webinar, Why Leadership and Data Governance is Critical to Policy Management, Ron Arden and Deborah Kish will call out these steps and provide insights to what the best practices around the teamwork that will help you get to a better data governance and policy management strategy.  The last of our 3 part webinar will be September 18th at 2 pm.  You won't want to miss it.
Photo credit Anna Samoylova