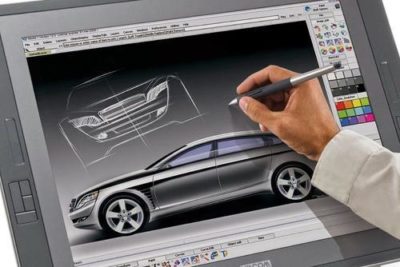 Intellectual property is a valuable asset in manufacturing, and more specifically the automotive industry.  It is particularly vulnerable to theft.  In our Webinar "Close the Gap on Insider Threat: Granular Access Controls & Behavior Analytics" , we cited a Deloitte survey where the respondents put the automotive industry at the highest risk of insider cyber threat.  Executives, IT and security groups need to put serious consideration into protecting their intellectual property in files, especially when handled by multiple parties.
The auto industry is suffering because of the trade war between the U.S. and China.  While they have enough to worry about with tariffs, it doesn't mean they can let their guard down with protecting CAD/CAE designs, which are very critical to their success.  It's a very competitive market for both talent and designs.  In fact, one of our customers considered themselves the "University of Auto Manufacturing".  They would put time, effort, and money into training individuals on their designs, giving them access to their precious CAD/CAE files only to see them walk off on a USB stick and show up at a competitor.  They got tired of that and took control of their intellectual property by encrypting files and assigning them granular access rights.  They stopped the bleeding since only authorized users could access the files.
Fasoo recently talked to Engineering and Manufacturing executives seeking solutions to safeguard their intellectual property. We talked to one executive who said protecting data going into and out of the machines in their manufacturing environment was the "big challenge".  Another was looking to integrate security into its recent standardization on a new PLM platform.  Seamlesss integration into existing workflows is critical to success.
Protecting designs in CAD/CAE files from insider threat and ensuring security across the supply chain and third-party sharing apps are becoming part of the conversation when developing data governance and policy management strategies.  Companies need solutions that regain control of their sensitive data with particular emphasis on encryption and access control.