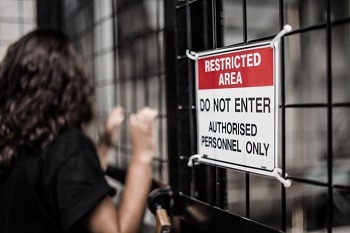 In our last post, we said "Without granular access controls, you can't prevent a user from copying data from a file and pasting it into an email, for example. If you only encrypt a file and do not prevent copy and paste or printing, a user can easily compromise security." And we meant it.
Now,  you might be asking yourself "What does it mean… granular access controls?" And the answer is simple.
Granular permissions or access controls means you grant specific permissions or enable actions when a user opens a file.  This means you can either allow or prevent a person from doing things in a file when it is open – or "in use" – and since data in use is really difficult to protect, wouldn't it make sense to add this layer of protection?  By applying granular access controls, you can prevent someone from copying and pasting, taking a screen shot, or printing based on the classification of the file and security policy applied to it.  Users can be either granted or denied specific actions when a document is open.
Intellectual property is extremely valuable to your business, but it is really vulnerable to theft.  Think about your product design plans or maybe your trade secrets or product roadmaps.  Anyone could copy and paste that information into an email and send it to anyone, take a screen shot and text it to a friend or print it and walk out the door with a piece of paper.  If you've followed our first webinar "Overcoming Unstructured Data Security and Privacy Choke Points", you will hopefully be thinking about getting your first line of defense, or your foundation built.  In our next webinar,  "How Granular Access Controls and User Behavior Analytics Close the Gap on Insider Threat" on Wednesday, August 7, 2019 at 11:30 am EST, we "get granular" about granular access controls.
Photo credit Kelli McClintock