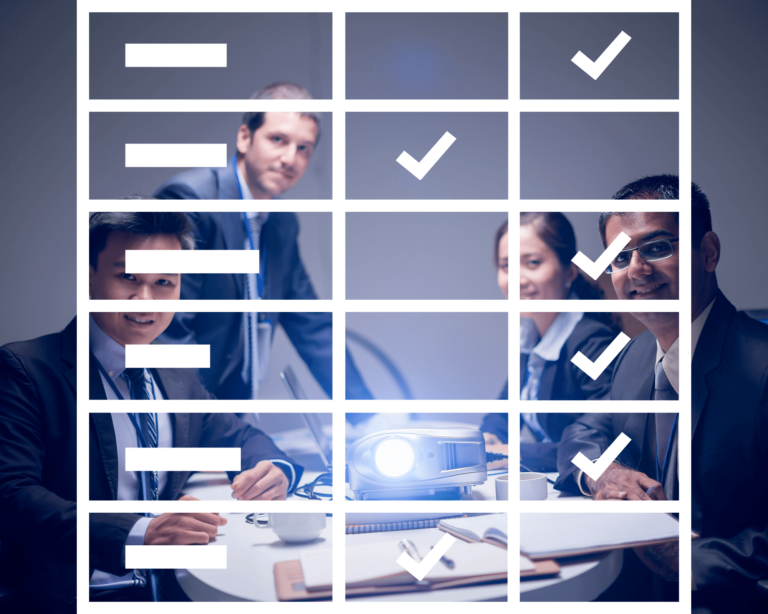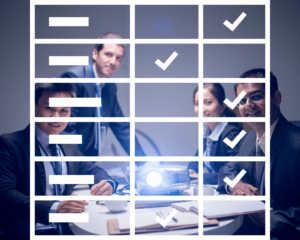 How does Fasoo Enterprise DRM (Fasoo EDRM) compare to Microsoft Azure Information Protection (AIP)?
The first solution is a digital rights management platform to protect documents at scale in large organizations and along their supply chain.
The latter was developed primarily to protect the document ecosystem of MS Office plus a few third-party file formats.
Can you compare them at all?  It's a common question we get, so let's try.
*
"We're looking at our options for securing documents across the whole organization, including our worldwide subsidiaries and supply chain. What advantages would we have from choosing Fasoo Enterprise DRM over Azure Information Protection (AIP) by Microsoft?"
I have to admit, each time we receive an email like that, we cringe a little.  It's a bit like asking us to compare a Ford F-series pickup truck (America's most popular car in 2020) and a Chrysler minivan (the best-selling minivan during the same year), on the grounds that they both have four wheels and can take a load.
We welcome such questions, though, because they give us an excellent opportunity to clear up some confusion. Read on for a few of our answers.
MS AIP vs. Fasoo comparison: Frequently Asked Questions (FAQ)  


Minivans keep us moving, but heavy-duty tasks require different means.
Photo sources: Dreamstime / Ford   
The confusion is understandable. The early and often niche-focused enterprise-level DRM solutions of the past were considered expensive, complex to deploy, and difficult to scale. As a result, many IT teams today still lack hands-on experience with modern DRM-based information protection capabilities at scale.
Fast-forward to 2021: Enterprise DRM solutions have matured significantly over the past decade. This has caused a considerable change in perceptions and is credited with the recent resurgence of enterprise DRM. 
Combined with the shift towards a data-centric information security approach, this development now has more information security leaders asking about the specific strengths of enterprise DRM. Here are five frequently asked questions involving Fasoo EDRM and AIP:
1. How many file formats does Fasoo support compared to AIP?
Microsoft file protection supports approximately 20 file types. AIP modifies file extensions for non-Office files types (txt to ptxt, jpeg to pjpeg, bmp to pbmp). This can cause issues with third-party applications and firewalls.
Fasoo supports more than 230 file formats, including a broad range of PDF files, plus any less common file format based on a niche application that a customer might use. All formats Fasoo supports can be opened in their native application. It does not modify file extensions, which means applications that rely on native file extensions for scanning or other purposes keep working. 
2. How does Fasoo EDRM protect CAD files in comparison to AIP?
AIP does not support protection of CAD files while in use. Fasoo protects CAD files while at rest, in transit, and in use.  By integrating directly with over forty different CAD applications, Fasoo EDRM allows users to interact with CAD files as they normally do while maintaining strong protection of the data.
3. How strong is Fasoo's encryption compared to MS AIP?
AIP is limited to AES 128-bit encryption for Office files because Office 2010 cannot support AES
256-bit encryption. Other file types use 256-bit. Microsoft does not support encryption for Office 2007. It recommends upgrading to Office 2016 for ease of deployment and management.
Fasoo uses multi-layered encryption for all file types, including AES 256-bit encryption for all file payloads. This is important for compliance with certain regulations. Fasoo supports Microsoft Office 2007, 2010, 2013, 2016, 2019, and 365.
4. How do the document tracking and monitoring capabilities of Fasoo compare with those of MS AIP?
AIP currently has no centralized report portal for usage, adoption, or document activities. It also doesn't provide a method for tracking AIP user licenses. Microsoft recommends editing the registry to remove access to functions from specific users designated as "consumers only" of AIP-protected files.
Fasoo provides centralized reporting on all document and user activities in a web-based console. Thresholds can alert administrators to anomalous and potentially suspicious activity. Fasoo EDRM also tracks all licensed users in a web-based, centralized console. 
5. How are Fasoo's policy and exception management different from AIP's?
This question comes up frequently because Microsoft AIP relies on individual users to make security policy decisions on how to protect documents. This approach requires IT and data owners to relinquish control over individual documents to a degree that poses challenges for organizations with many users and constantly changing roles.
Fasoo can automatically assign file protection without user intervention. It provides centralized policy management and exception handling capabilities. This "file-centric, people-centric" approach allows the organization to determine who can access a protected document, rather than relying on the document creator to make that decision. Users with permissions are empowered to extend access rights and permissions to other users as needed.
*
Will it fit and grow with your mission?
In summary, most inquiries we get about Microsoft AIP vs. Fasoo boil down to a single general question: How does a dedicated solution for securing documents in large organizations stack up against an assemblage of document protection components designed with a focus on MS Office applications and file formats?
My answer, in a nutshell: It's difficult to compare a Ford F-450 Super Duty truck and a Chrysler Pacifica minivan. To stay with the analogy for a moment, deciding between work truck and family van becomes much easier when we ask this question:
Will it fit the mission? 
###
Do you have questions about any of the items above or related topics?
Contact the Fasoo team here.