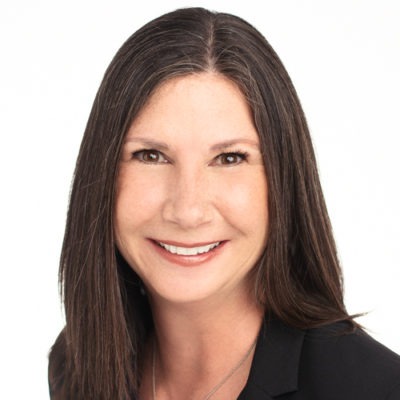 I have to say, being on the other side of the Gartner Security and Risk Management Summit was a combination of exciting, fun, and educational. The cool thing is that I still got to get up on stage and the bonus was to see all the hard work that goes into exhibiting. I think the Fasoo team did a fantastic job setting up and manning the booth.
At our booth at the Summit, we highlighted new features of our Data Radar and Wrapsody eCo products that deliver a unique life-cycle approach to enterprise content challenges plaguing organizations globally.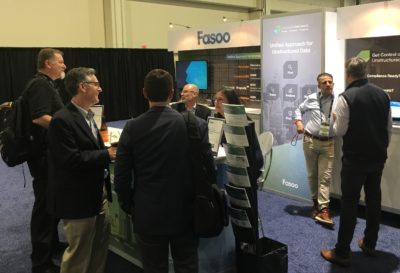 Overall our booth attracted hundreds of visitors seeking products that can help them regain control over their unstructured data with particular interests in discovery, encryption and access control.
Privacy regulations such as GDPR and CCPA is the driving factor as visitors clearly indicated the need to adapt quickly to the changing environments. Also, new data security related projects have been planned or launched based on recognizing the impact from IT changes within the organization including the adoption of cloud infrastructure and applications.
Our visitors at the Gartner Security and Risk Management Summit ranged from CISOs, business unit owners, and cyber security professionals to Chief Data Officers and Chief Privacy Officers across multiple verticals. I hope I got a chance to meet you!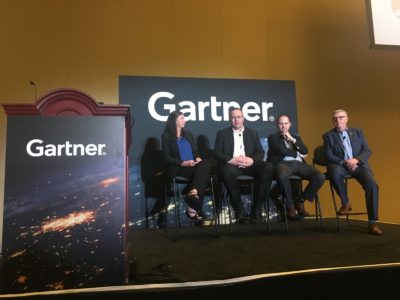 I was super excited to moderate our solution provider session at the Summit featuring 3 of our customers which included the regional CISO from a global financial institution, a business unit leader in the automotive industry and a consultant who is leading global digital transformation projects in the public sector globally. Each have projects that involve the challenges of unstructured data security and privacy with distinct use cases. They shared with the audience how they successfully "fast tracked" their way through the challenges often associated with these projects and accelerated their organizations' paths to data centric security and privacy.
They shared how Fasoo helped them in their plight to gain control of and secure their unstructured data, their intellectual property and meet privacy regulations.
Deborah's Final Thought:
As trends toward cloud and content collaboration continue – as growth in unstructured data increases and the perimeter fades, it is clear now, more than ever, that the market must adopt a file-centric approach to data security. I believe that this approach will minimize the risks associated with sensitive data exposure and help meet regulatory requirements.
By Deborah Kish – EVP Research & Marketing