"Clerical Error" in Georgia Results in Data Breach of 6 Million Voters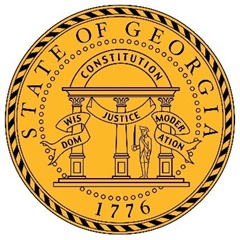 A class action lawsuit was filed by two Georgia women alleging a massive data breach when Secretary of State Brian Kemp's office released personally identifiable information (PII) of voters, including Social Security numbers, to the media, political parties and other paying subscribers.
Allegations include that the unauthorized information released in October in the voter lists also contained dates of birth and drivers' license numbers.   Kemp's office responded this was due to a clerical error where information was put in the wrong file and sent to 12 recipients on a disk.  It is unclear if it was an internal error or the fault of an outside contractor that caused the private information to be included in the file.
---
Challenge
Once private and confidential information leaves the protected confines of an information repository, file share or cloud-based service, authorized users can share it with anyone, do anything with it and compromise confidential information. Persistent data-centric security protects confidential data so that private information is protected regardless of where it goes or who has it.
---
Fasoo Solution

Advantages

Fasoo Enterprise DRM (EDRM) protects sensitive information through strong encryption and applies persistent security policies to protect it regardless of where it is or its format.  Once the data is protected, you can safely share it through email, USB drive, CD, external portal or any file sharing site.File access is tracked in real time for precise auditing and access can be revoked instantly.  If there is an assumption that unauthorized people have access to sensitive information, the person who shared the information or an administrator can immediately revoke access to those unauthorized users.

That protects against an "oops" moment when a "clerical error" causes a data breach and affects millions of people.  Fasoo EDRM truly protects and controls sensitive information while at rest, in motion and in use.

Securely share sensitive files internally or externally
Revoke access to shared files containing private information immediately regardless of location
Control who can View, Edit, Print and take a Screen Capture
Limit access time and number of devices
Trace and control user and file activities in real-time
Apply or modify existing security policies using content aware protection