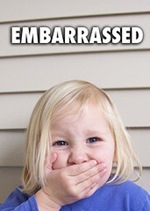 While visiting with a client last week they were discussing an upcoming company cruise that will be taking place this October.  The event includes over 500 employees and their spouses.  The company sent an Excel spreadsheet to each employee that requires information such as Passport number, Social Security Number and credit card information.
After completing the form one of the employees mistakenly hit reply all and his information was instantly sent to over 500 people, most of whom he does not know.  Without a way to revoke the rights to the file his personal information was exposed.
Another client's Human Resources department had a new administrator access an Excel spreadsheet from the department's network directory.  The visible cells showed the employees' names and phone extensions.  Thinking this would be helpful information for company employees the administrator emailed the file to all employees. Little did he know that the hidden cells contained salary, stock option and other confidential information.  Not sure what happed to the administrator but needless to say the company had significant issues to deal with.These are just a few of the many examples of how the persistent document security of Digital Rights Management could have prevented information from being exposed to non-authorized sources.
photo credit Tony Crider