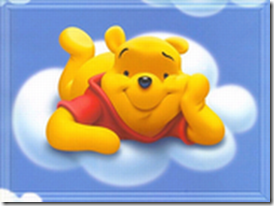 Here is another great video explaining cloud computing. Lots of people are still confused with all the terminology thrown around, so I thought that with Dreamforce and VMWorld 2011 this week, it was a good time to help explain the cloud in simple terms. Both of these conferences bring together luminaries, dignitaries and companys (couldn't think of another aries word) from all over the tech world.
I bet if you ask 10 people for their definition of cloud computing you would get 11 different answers. There are too many terms to shake a stick at and differing views on everything.
Most people can at least agree that the cloud has many benefits for consumers and businesses because it makes life easier. Hopefully you will be a little less confused after watching the video.
Here are 5 benefits of using cloud computing that you will see in the video. See if you can spot them.
You don't have to buy anything to use it – no purchasing servers, software or network infrastructure.
You pay a predictable monthly or annual subscription fee for each user or transaction.
It's more scalable, reliable and secure than many on-premise applications.
You can be up and running quickly with a customized look.
It frees up your IT department to focus on more strategic projects.
Are you using the cloud? If not, why not?
Photo credit hawaiianmonkey