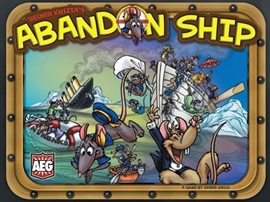 Leaking information is nothing new and in many cases some organizations do it as part of a strategy. How many times have you heard the line "According to a high-level source …" Sometimes organizations want to leak information to see the reaction before making a real decision.
Unfortunately when information leaks cause major problems, you need to clamp down on them before things get out of hand. The leak could be benign, but it could be catastrophic.
In recent weeks and months, AT&T, Best Buy, Sprint and HP have suffered in varying degrees over leaked memos.
AT&T is currently trying to purchase T-Mobile for $39 billion. AT&T said that this acquisition would create jobs and provide much needed infrastructure improvements so that customers would get better service. They claim that T-Mobile needs to increase coverage of its LTE network and that would improve cellular services. They claim the deal is a win-win for everyone.
In August 2011, a memo was accidentally posted on the FCC website by a law firm working for AT&T that caused major problems and put the whole deal in jeopardy. The memo stated that AT&T could meet the investment needs discussed as one of the main purposes for the deal by investing $3.9 billion. Data in the memo undermines AT&T's primary justification for the deal, while highlighting how it is willing to pay a premium to reduce competition and keep T-Mobile out of Sprint's hands.
Just recently a memo was leaked from Best Buy saying the new Apple iPhone 5 would be available on Sprint in addition to AT&T and Verizon in the US. Subsequent reports claim this memo was a hoax put out by Best Buy to see if employees were leaking information to the press. Other reports claim that they found leaked Sprint memos verifying that the iPhone 5 would indeed be coming to Sprint in October 2011.
Back in May three memos were leaked from HP CEO Leo Apotheker that painted a very bleak picture for the company. The memos warned of upcoming cost-cutting and pointed to a rough few quarters ahead. Apotheker told executives to "watch every penny and minimize all hiring" and said the firm's current workforce plans were "unaffordable given the pressures on our business." Subsequent announcements on getting out of the PC business and killing the WebOS based tablets has caused more havoc for HP.
All of these leaks came from insiders. The Best Buy case may have been deliberate, but if Best Buy really wanted to prevent documents leaking there are more effectives way to do it. These companies could have been prevented these leaks by using a persistent security policy that follows the document. It encrypts the document and lets you control who can access the information inside it. Most memos inside organizations are not confidential or mission critical, but obviously these were.
In each case, a persistent policy could have been applied to the memos so only certain people could read them. If anyone else tried to read them, they would look like random characters. If an insider sent the memos to a news organization, the memo would be useless to them. Anyone successfully accessing the document must be given specific rights to it.
Once AT&T, Sprint or HP realized the memos were gone, they could have revoked the documents' rights. This would have killed everyone's access. That may be drastic, but in AT&T's case it may have been warranted. AT&T may have forfeited their opportunity to buy T-Mobile and the US Department of Justice may have used the leaked memo as one part of the their attempt to block the purchase.
As a result of the leaked information, everyone is in damage control. HP's stock was downgraded and lost value. The Sprint and Best Buy leaks may sour their relationships with Apple and scuttle future deals. The problems of AT&T are still coming out and we shall see if they are hurt by the leaks.
Whether you are a small company or a Fortune 500 one, protecting your confidential information is critical to maintaining your business. One leaked memo could give you more than a headache. A little prevention might save a lot of trouble and a lot of money.
Photo credit Lonslair