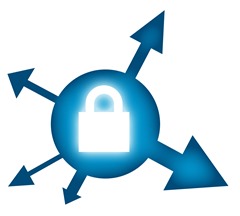 On July 1, Connecticut's Governor Dannel Malloy signed legislation that expands the current definition of personal information and now requires new data breach security terms and conditions in every state contract dealing with confidential information. From this article, the bill also states, "Not later than October 1, 2017, each company shall implement and maintain a comprehensive information security program to safeguard the personal information of insureds and enrollees that is compiled or maintained by such company," the bill states, adding that the security program will need to be in writing and contain appropriate administrative, technical and physical safeguards.
This bill also addresses the issue of data encryption, and explains that all personal information that is being transmitted wirelessly or on a public internet connection must be encrypted. Sensitive personal data must also be encrypted on laptops and other portable devices.
With all the recent major data breaches, that have also affected a lot of people and organizations from Connecticut, it can be seen that they are taking the stance to demand encryption of customer data.
Encryption technology can be used to protect confidential information. If information is encrypted in sufficient strength it can remain safe even when stolen or lost in any media. It also protects information during transition but it does not prevent the leak after decryption by authorized recipients. Considering most of data leaks are originated from insiders who have or had access to documents, organizations must complement and empower existing security infrastructure with the solution which can protect data in use persistently.
Enterprise Digital Rights Management (DRM) is the only systematic solution to protect your information persistently from insiders as well as outside threats. Enterprise DRM controls the usage of DRM-enabled documents depending on the permissions given to the user. The DRM-enabled documents can be protected at rest in storage, in transit and also in use persistently.
Enterprise DRM enables the circulation of confidential information without the fear of leaks, handling customer information for better support without a slight risk of PII (Personally Identifiable Information) exposure and sharing trade secrets or technical details with your trusted partners.
In the time of all of these data breaches, it is important to determine which encryption will protect your data against these hacks. From malicious and careless insiders to external threats, Enterprise DRM will provide the protection your data needs throughout its entire lifecycle.
Photo credit by: EFF Photos