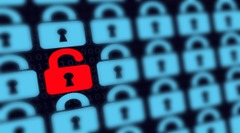 In many recent articles regarding data breaches, you will always see that organizations are notifying customers and offering free credit reporting and monitoring, fraud alert services and other services. Most of the headlines read say very little about what these organizations are doing to increase their security and protection of customer personally identifiable information (PII) after they have experienced a data breach.
Thus it is not uncommon for the same organizations to experience two, three, four or more data breaches as we have recently heard in the news such as AT&T, eBay, Aventura Hospital and Supervalu. Some organization after a data breach will also announce they have implemented "encryption" software or "additional security measures" to prevent these breaches from happening again, but apparently customers and potential customer are not satisfied without any specifics mentioned. This is apparent in the loss of profits and sales that these companies are reporting.
Data security only works when the source of these breaches is protected, and that is the data itself. This data must be protected regardless of where it is, and must be protected at all times. The ability to change the encryption polices per user or per file is equally important as those that once have access may be determined to not have access to this sensitive information. Whether these data breaches are caused by insider threats, or hackers stealing these files a solution is needed, and needs to be explained to customers on how it will protect their information.
It's time to find out more about basic data security and Fasoo data security. A guarantee that all organizations are using the best security on the market is vital to ensuring that consumer's sensitive information is protected. Fasoo provides digital rights management solutions to not only provide persistent protection but also to deliver dynamic permission control and intelligent monitoring of your files.
Photo Credit: Kenny Ellason