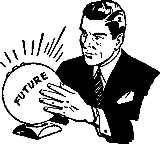 With it being the last month of 2014, and with a record year for data breaches, it's time to look ahead to what's next in data breaches in 2015. For the data breach industry, 2014 was a booming year with nearly half of all organization suffering at least one data breach, up 10% from last year. Although some organizations have taken some steps to be proactive in this, there still remains a lot to be done.
It is pretty obvious that in the case of retail, a lot of changes will be made to increase the data security in order to be less vulnerable to data breaches. However, they must constantly be ready for new ways that hackers will attack and compromise these companies. It is important to keep a close eye and not fall for a false sense of security for customers. With the cloud providing businesses and consumers with an effective benefit of productivity, organization must be just as protective as the cloud has continued to be attractive for hackers.
This year has been disastrous for the health care industry and in terms of data breaches for 2015, it is evident that these will persist in 2015 as the value of protected health information (PHI) is such a high value on the black market. Whether this is caused by insider threats, or outside attacks, the health care industry must find the right security solution to protect all files that contain PHI which also includes Social Security numbers and other financial and valuable data. According to the Ponemon Institute, 72% of health care organizations say they are somewhat confident or not confident in the security and privacy of patient data.
It is with no doubt that business leaders will be closely observed as this not only an IT problem but a corporate-wide issue, and these make business leaders accountable for these data breaches. Employees also remain a company's biggest threat, whether it be malicious or by accident due to human error. Employees and negligence are the leading cause of security incidents but remain the least reported issue. According to industry research, this represented 59 percent of security incidents in the last year. We shall see how much permission is given to employees in terms of being able to access sensitive and confidential information. Lastly, third-party caused data breaches will increase via the Internet of Things (IoT) and it is up to organization to make sure their security solution will be able to match against these threats.
Let us not forget that amongst all these predictions, it ultimately comes down to solutions being able to protect the data itself no matter where it is. With such solution as digital rights management, be assured that is the case, and company executives will have less of a headache. It is important to make these predictions false, by securing your data with the best solution to avoid data from being accessed and sold by these threats.
Photo Credit: kathyturner1