Fasoo Presents and Showcases on Protecting, Controlling and Tracing Classified Information to Help Organizations Control Their Unstructured Data
Fasoo presented and exhibited at the Public Sector CIO Convex 2019 at the Sime Darby Convention Centre in Bukit Kiara, Kuala Lumpur, Kuala Lumpur, Malaysia, which is an annual congregation of Government agencies' CIOs, strategic partners from industries as well as local and international experts to come together and discuss various tools, technologies, and initiatives to serve the citizens better.
Fasoo presented on protecting, controlling and tracing your classified information and exhibited at booth numbers 5 and 6. Fasoo's local partner in Malaysia, Crest Infosolutions was also at the booth providing demonstrations and discussing how Fasoo solutions could help organization control their unstructured data.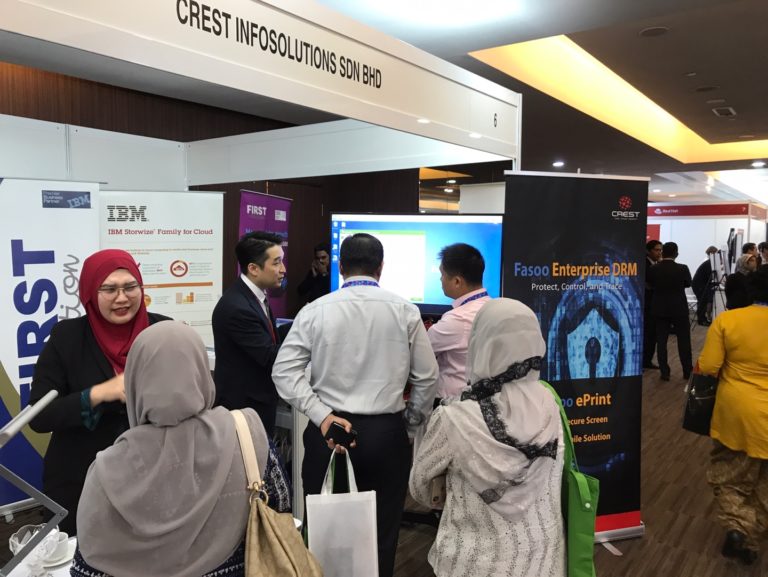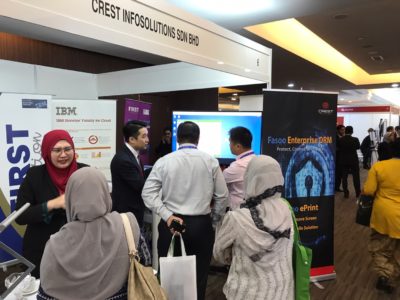 CIO Convex this year discussed that an aging population, the rise of millennials, budget shortfalls and dwindling resources will significantly impact the way government delivers services in the coming decades, but no single factor will be more important than the power of digital technologies.
Governments, across the globe, are in the midst of a historic transformation from analogue operation system to digitalized infrastructure. Digital government requires a new way of thinking at each and every level of an organization to better deliver on its mission. Leadership in the digital age means promoting agility, experimentation, collaboration and change. It is imperative to have leadership at every level to create a change in culture.
There is a real opportunity to take digital government to the next level by not only incorporating digital practices but also embedding digital within the culture and leadership. Public Sector CIO Convex 2019 provided a forum for the public sector leaders to collaborate on digital strategies at a government enterprise scale.