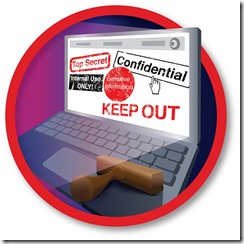 Insider threats still remain to be a higher concern for business not only in the United States, but around the world. Businesses are more than ever expected to maintain or increase their data security and data protection budgets to mitigate the risk of insider threats. When we look at business today, more than 93% of U.S. respondents to a survey say the feel vulnerable to insider attacks. There is no doubt that those that come from within in a business pose the most threats.
Nowadays, preventing data breaches have become the one of the highest priority for IT security spending and based on recent headlines, the cloud and databases are the most at risk. Unfortunately, it is only until after an organization experiences a data breach or fails a compliance audit, do organizations "play catch-up" to secure the their sensitive data. Privileged users still remain the greatest threat, but contractors and service provide, along with business partners still pose a threat within the inside. Whether it is malicious or unintentional, the fact that sensitive information remains unprotected even with all these headlines is beyond any consumer's guess.
Some of you may think, our perimeter defenses is strong, we don't have to worry about data breaches. In this case, they won't stop an insider attack from happening. Insiders have two major things that make them more dangerous than an outsider. Insiders already have network access, sometimes at a high level. They also know much of what is on the network as well as where.
To truly combat the insider threat, a much more persistent and complete approach to security is needed. As always mentioned, it is not so much about the user or the perimeter as it is about the data itself. Any data that is protected by Fasoo Enterprise DRM (Digital Rights Management) can provide that security both against insider threats and external hackers. The reason here, is as mentioned, Fasoo protects the data itself no matter where it goes. Whether it is malicious or accidental, insider threats continue to make the headlines each month, and we cannot sit back and let these incidents continue to happen.
With you data DRM protected, and secure with the right security against data breaches, organizations can take a stand and say enough is enough. Keep your data secure with Fasoo Enterprise DRM.
Photo Credit: Perspecsys Photos