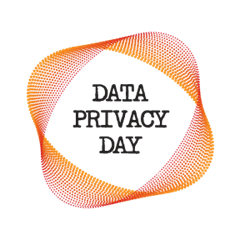 On January 28, 2012, the United States, Canada and many other countries celebrated Data Privacy Day. This is a recognition that people, businesses and governments need to be aware of data privacy and how to protect it. Last October, the US government marked the eighth annual National Cyber Security Awareness Month sponsored by the Department of Homeland Security. That event helped educate people on the importance of internet security. The two events go hand in hand.
Data Privacy Day is an annual international celebration designed to promote awareness about privacy and education about best privacy practices. It began in the US and Canada in January 2008, as an extension of the Data Protection Day celebration that started in Europe in 2007. In the US, the House and Senate passed resolutions recognizing January 28 as National Data Privacy Day.
January 28th also commemorates the signing of Convention 108, the first legally binding international treaty dealing with privacy and data protection, which recognizes an individual's right to protection of personal information as a fundamental freedom.
With the announcement last week of Google's proposed change in its privacy policies, it's a good time for individuals and businesses to think about who is collecting information from us and what they are doing with it. Just about everything we are and do is captured and stored somewhere. Our identities, locations, actions, purchases, associations, movements, and histories are sitting in databases and servers all over the world. If any of this information is sitting on a public server, Google, Bing and other search engines have crawled, catalogued and stored it so that anyone can access it.
The big questions you should ask are:
Who is collecting all of this data?
What are they doing with it?
Who are they sharing it with?
How can I protect my information from being misused?
These are not just questions for consumers, but for businesses and governments too. Businesses have to question whether they are complying with laws and regulations requiring consumer privacy protections. They know that customers have to trust them before they will use and pay for products and services. Governments need to enact legislation that protects consumers but doesn't stifle competition, innovation, progress and growth. Technology is changing constantly and everyone needs to expect that personal information is kept secure and only those who need legitimate access to it, have it.
Here are a few tips on keeping your personal information secure:
Before you enter your personal information online, decide if what you are getting is worth divulging that data.
Look at the privacy settings in social networking sites and set them to limit who can access your information.
Avoid sharing personal information publicly including: your date of birth, home address, phone numbers, social security number, financial information and travel plans.
Enable a password to access you smart phone and make it a strong one.
Use location based services with care, making sure you don't divulge too much about your whereabouts.
Secure your home Wi-Fi with WPA security and a strong password.
Think before you text and send email. Remember that a text and an email can be forwarded to anyone.