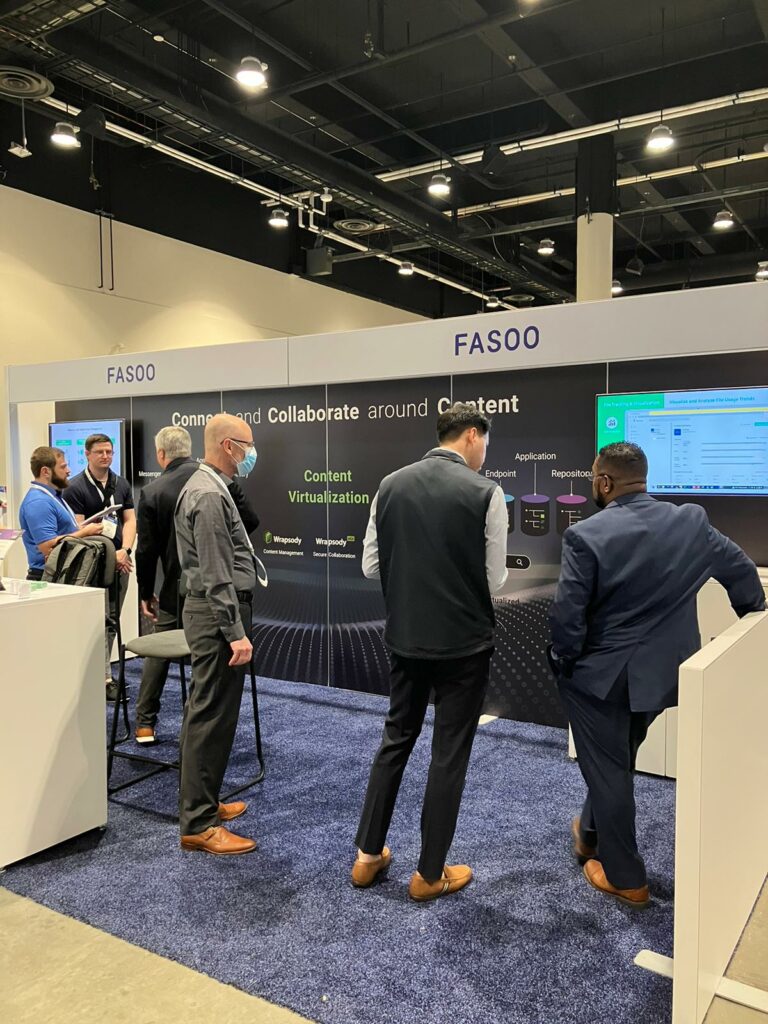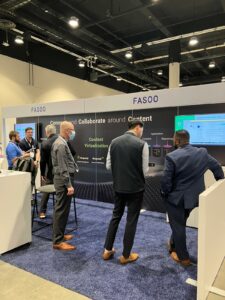 Bethesda, MD, March 27, 2023 – Fasoo, a leader in data-centric security and content virtualization technologies, will demonstrate its innovative content-centric communication tools, Wrapsody, Wrapsody eCo, and Fireside, that enable organizations to connect and collaborate around content at Enterprise Connect 2023 on March 27 through 30 at the Gaylord Palms in Orlando, FL.
"Too many business tools are bad for productivity and security, but each business tool, whether repository-centric or message-centric, helps particular people work better.  Organizations must be able to connect and collaborate around content, amplifying the use of existing systems while empowering security and productivity," said Kyugon Cho, Chairman of Fasoo.
Fasoo's content virtualization solutions allow organizations to connect and collaborate around content to overcome data silo issues caused by using multiple disconnected communication tools.  Content virtualization does not rely on the location of your document to manage it.  It always provides up-to-date content regardless of document location.  Document chat and other productivity tools allow users to easily communicate and collaborate on their content without resorting to external and disconnected tools.  This helps integrate fragmented data to further increase the utilization and productivity of existing systems.
Users can securely share and track sensitive documents to protect intellectual property or privacy data and meet regulatory requirements like CCPA and GDPR.  They can specify security and control for each file, from open sharing to encryption, or share with a group using pre-defined controls.  Granular rights, such as copy, paste, edit, and print, can be applied for advanced security of sensitive information.
Unlike conventional file-sharing and communication services, users can work across multiple enterprise collaboration tools while preserving consistent file security and visibility.  This lowers internal and third-party risk by maintaining access and control to shared data, including remotely expiring access at will, regardless of the data's location.
About Enterprise Connect
For more than 30 years, Enterprise Connect has been the leading conference and exhibition for enterprise communications and collaboration in North America. Enterprise Connect brings corporate IT decision makers together with the industry's vendors, analysts, and consultants to focus on the issues central to enterprise communications. Enterprise Connect owns and produces No Jitter (nojitter.com), providing daily blogging and analysis of enterprise communications, and it also serves the community with a weekly email newsletter, research surveys, and a Webinar Series. For more information, visit enterpriseconnect.com. Enterprise Connect is brought to you by Informa Tech.