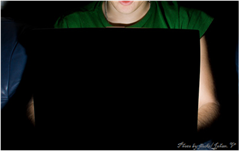 There's yet another massive data breach in the news nowadays – 27,000 University of Pittsburg Medical Center (UPMC) employees have had their personal information put at risk by a data breach.
The cause of the data breach is still under investigation, but that just makes it even more alarming. These kinds of situations are happening more and more often, with lots of people's personally identifiable information (PII) being put at risk; but even with the increase in data breaches, there hasn't necessarily been a correlating increase in data protection.
The frequency at which data breaches are occurring only reinforces how critical it is to make sure that your information, especially confidential information such as PII, is and remains protected. In order to make sure that the information remains protected, safeguards need to be put in place that protects the information wherever it goes. The file containing PII should be encrypted as soon as it is created and that protection should follow the file, whether it's stored in a database, on your computer, or anywhere else.
Save yourself from the worries that can come from a data breach; make sure that your information is protected now.