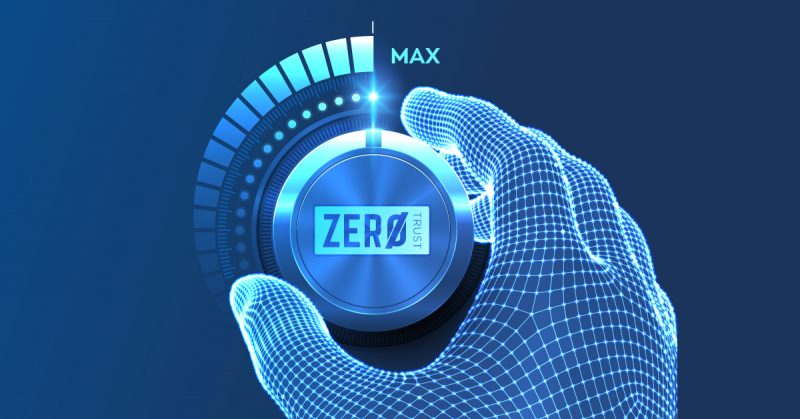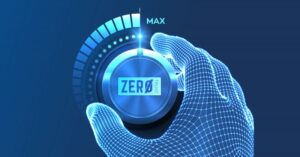 Are you struggling to implement Zero Trust across siloed data-centric tool sets?  You're not alone.  Analysts say this is one of the major roadblocks to Zero Trust uptake.
The hybrid workplace left security teams scrambling to deploy new point solutions, adding to an existing array of data protection tools. These disparate solutions sit at ingress/egress points (DLP/CASB/EPP) applying rules and analytics where sensitive data intersects with users, applications, and devices.
It's where data intersects and crosses these siloed solutions that cause real problems for Zero Trust. This interrupts the continuity of data flow, visibility is lost, and policy misconfigurations occur.
Zero Trust relies on context about users, applications, data, and devices everywhere, always available
Vital to Zero Trust is continuous monitoring of context to detect anomalous events. It's the basis for adaptive risk assessments that decide if, and how much access a user merits. It won't work if you lose sight of sensitive files and their use.
But that's the world of the hybrid workplace. Users extract data from corporate databases, insert it into ad-hoc documents on endpoints anywhere, move it to the cloud, and share it with external partners. Sensitive files easily find their way to unmanaged devices and unsanctioned cloud services, out of the purview of corporate control.
It's clear security and operations teams need new approaches and methods to move forward with Zero Trust initiatives.
Consolidate siloed data-centric processes in conjunction with implementing Zero Trust principles
Consolidation of data-centric processes into Data Security Platforms (DSP) is underway and teams can leverage this trend to accelerate Zero Trust initiatives. Gartner projects that by 2024, 30% of enterprises will adopt Data Security Platforms, up from less than 5% in 2019.
A platform better implements control and security policies using a centralized policy engine that spans all data-centric processes. The integration and continuity of processes remove siloes to enhance data visibility and make tracking more consistent. This allows you to leverage automation across the platform to make security transparent to users and operations less complex.
Forrester Research recommends a platform first establish a data control foundation with core processes. One that includes unifying data discovery, classification, control, and some form of data loss prevention and obfuscation, like encryption, as a start. The deployment of this initial core provides your team key insights into where sensitive data originates, travels, and is accessed.
A DSP delivers an infrastructure that makes it easier for security teams to implement Zero Trust across your organization's hybrid workplace.
Recognize Zero Trust principles set higher standards for sensitive data control and protection
Many modern DSPs emerged during the move to a hybrid workplace, formed by traditional vendors adding adjacent technologies. Examples include DLP vendors integrating classification and alternatively classification vendors adding protection. While all are steps forward, today's DSP capabilities vary widely and can leave Zero Trust initiatives at risk.
Zero Trust principles set a higher bar for sensitive data. It requires enhanced control, visibility, and monitoring of data that today's traditional solutions struggle to deliver.
It's no longer enough to keep layering MFA techniques onto user access. It's just as critical to control how the data is used once users gain authorized access. With today's solutions, the user has a free pass to copy, cut, paste, share, and store sensitive files as they wish.
Explicit trust requires data never be unprotected. DLP and behavior analytics query and assess files to make sure you follow rules or check for anomalous events, but don't usually protect the data itself. Exposed data is exfiltrated and goes undetected for weeks if not months.
Security teams need to pull back the covers on DSP and understand the underlying technology. While all deliver platform advantages from tool consolidation, capabilities to achieve Zero Trust standards can be limited.
A true Zero Trust Data Security Platform to make security stronger and easier
For over 20 years, Fasoo developed and consolidated data-centric capabilities as we continually work to meet our customer demands for lifecycle management of sensitive data. Fasoo now leads the industry to converge Zero Trust with an advanced Data Security Platform.
Fasoo consolidates core data-centric processes to deliver the benefits of a DSP. Centralized policies, deeper data visibility, and automation all contribute to more effective and less complex operations. And within this infrastructure, Fasoo has built the most advanced control and security methods to comprehensively implement Zero Trust standards.
Our advanced methods differ from traditional solutions. We push controls and security closest to what you need to protect, the file itself, so safeguards travel with the sensitive data. Binding controls and protection to the file provide deep visibility, data is never out of sight, and policies are consistent across the hybrid workplace.
The file is the new micro perimeter where we not only control access but control how you use the data. If I simply need to view a document, why let me extract or share the data? Granular rights enforce document controls that explicitly protect data and enable least privilege Zero Trust principles.
Protection of the data itself needs to be present always. Encryption is an obvious need for an explicit-based model. It automatically encrypts a sensitive file when a user creates or modifies it – that's true adherence to never trust, always verify principles. Don't ask the new hire to decide.
Fasoo's Platform delivers this and a complete suite of advanced methods that implement Zero Trust standards. Fasoo's approach is superior and it's why security teams select our Platform as their path to Zero Trust.
Learn more about Fasoo's Zero Trust Data Security Platform
Learn more about the full suite of advanced data-centric methods Fasoo employs to truly achieve Zero Trust for data security.
Understand the core data-centric processes Fasoo's Platform consolidates and the benefits of a Data Security Platform.
Read how one CISO used a quick-take playbook to prioritize and down-select 2023 Zero Trust Initiatives and accelerate the security team's journey to Zero Trust.