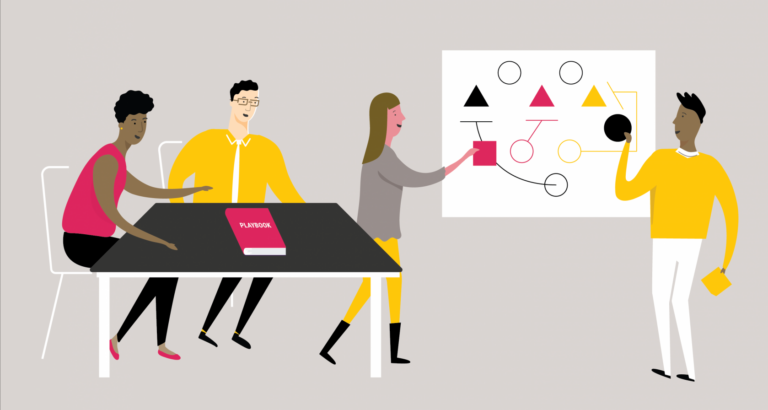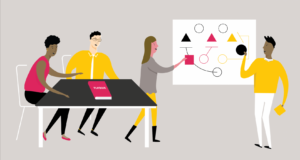 As 2023 planning kicks off, how many Zero Trust initiatives has your security team surfaced?  Which are real Zero Trust or ones just seeking a budget home?  There's plenty of confusion and misunderstanding.
Analysts observe that most organizations are in the early strategy stages for Zero Trust, especially for data security.  Your multi-year plan is probably starting to take shape but it's not the playbook you need to make today's priority calls.  Teams struggle to move an emerging Zero Trust strategy to practical implementation.
So, what approaches can help with practical implementation and accelerate Zero Trust data initiatives?
Here's a quick-take playbook from one of our customer's CISOs.  She gave her team guidance on challenges, 2023 candidate initiatives, and key Zero Trust principles to implement.  The straightforward guidance worked and here's how one project rose to the top.
Challenge
Find a situation that needs an immediate fix.  Data is under attack from any number of vectors, whether moving to the cloud, dealing with insider threats, or the explosion of endpoints.
Protecting and controlling sensitive unstructured data is an ongoing effort critical to corporate competitiveness and compliance with global regulations.
As employees moved to remote work, it accelerated the company's hybrid workplace with cloud migration, mobility, BYOD, and collaboration platforms.  Sensitive files made their way to unmanaged devices, cloud services, and third parties, where you lose visibility, and controls and protection are inconsistently enforced.  Preventing the exfiltration of sensitive data became more difficult to control.
This left the CISO's security team scrambling to deploy new point solutions, adding to their existing endpoint, network, CASB, and other data protection tools.  These disparate, siloed point solutions still leave security gaps, are complex to operate, and overwhelm administrators.
Scope
Bring Zero Trust principles to core data protection capabilities first.  These capabilities should enable a foundation on which you can build future Zero Trust data initiatives.
The team identified data discovery, classification, and enhanced data loss prevention as core processes needed to address sensitive data challenges in their hybrid workplace.  They scoped the project to address two key issues.
Siloed point solutions present a fundamental problem for Zero Trust.  Zero Trust requires deep visibility to continuously monitor interactions between users, applications, data, and devices everywhere.  It won't work when context isn't readily available and dynamically shared across the entire infrastructure.
The team decided it was crucial to consolidate core data-centric processes in conjunction with the Zero Trust project.
Traditional data-centric tools fell short of applying Zero Trust principles in their hybrid workplace. They needed new methods for stronger protection, control, and visibility of data wherever it travels and however users access it.
The team used a Zero Trust network best practice – segment the network into micro-perimeters and place controls closest to what you look to protect.  The team took aim at the file as the most discrete micro-perimeter and sought solutions that apply persistent controls and protection to the file itself.
Zero Trust
Implement key Zero Trust principles
The Zero Trust model uses three key principles:
Do not trust all entities by default
Enforce least privilege access
Implement comprehensive monitoring
The CISO expected candidate projects to implement these principles.
Working through the challenge and scope, the team identified Fasoo's Zero Trust Data Security Platform as a leading candidate.  The Platform integrates a continuum of core data-centric security processes in a common framework.  It eliminates siloes so data is visible and you can share contextual events across the infrastructure.
Data-Centric Processes

Fasoo's methods for safeguarding sensitive files differed from other candidates.  Fasoo enforces encryption, control over data-in-use, and access management, all implemented at the file.  It doesn't rely on security being in place at every cloud location, endpoint, or third party to implement Zero Trust principles.

Outcome
Approved 2023 Zero Trust Project
Fasoo comprehensively met the CISO and security team's requirements for a 2023 Zero Trust initiative.  The platform's flexibility and modular features allowed the use and integration of their existing security stack so the timeline for implementation would provide an early 2023 Zero Trust win.
———————————————————————————————
See if the CISO's quick-take playbook using these three straightforward guidelines – Challenge, Scope, and Zero Trust – works for you and your team.
And if the hybrid workplace and control and protection of sensitive data are on your 2023 candidate list, Fasoo is ready to help.  For over 20 years Fasoo's developed and consolidated data-centric capabilities as we continually work to meet our customers growing demands for lifecycle management of sensitive data.  Now, Fasoo leads the industry to converge Zero Trust and its Data Security Platform to make security stronger and easier.