Fasoo Reveals the File-Centric Approach and Best Practices at ISMG's Fraud and Breach Summit. DC, 2019 
Fasoo sponsored the ISMG Fraud and Breach Summit at The Mayflower Hotel in Washington, DC on December 3, 2019.
The event was well attended and the decorations were festive. In a single day, we reached over 100 attendees through our speaking slot at the conference, where we explained how a file-centric approach is the optimal way of protecting data that escapes secured structured environments. How a file-centric approach is the first line of defense against insider and external threats, and the data's last chance of protection. And even more importantly, how a file-centric approach can minimize the risk footprint and potential for heavy fines and fees associated with the changing regulatory requirements around privacy in the event of a breach or other data leak incident.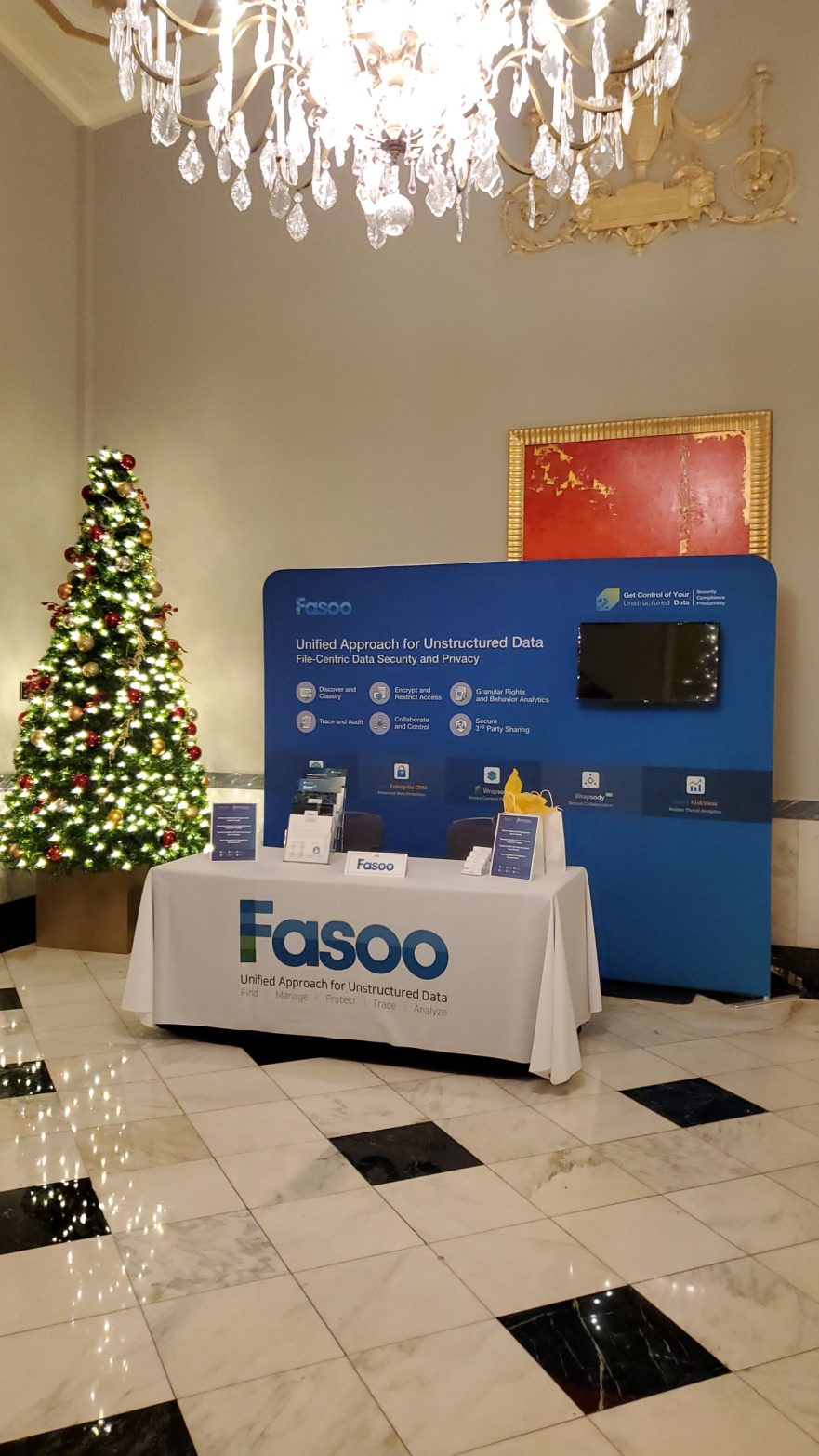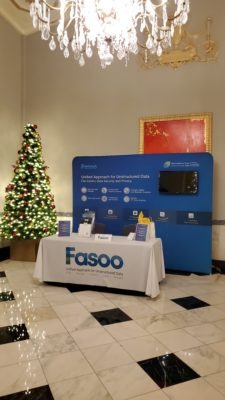 Many of the attendees expressed a great deal of interest in protecting unstructured data, realizing that is is a growing problem with concerns over how to gain control over it. They expressed particular interest in discovery and classification, and encryption and access control.
Our presentation resonated across the room with several nodding heads as our EVP of Research and Marketing discussed how, as CIOs, they can better prepare for 2020 with Prioritizing Unstructured Data Security and Risk. Many approached our table afterwards and told us that they were in the early stages of their projects and initiatives.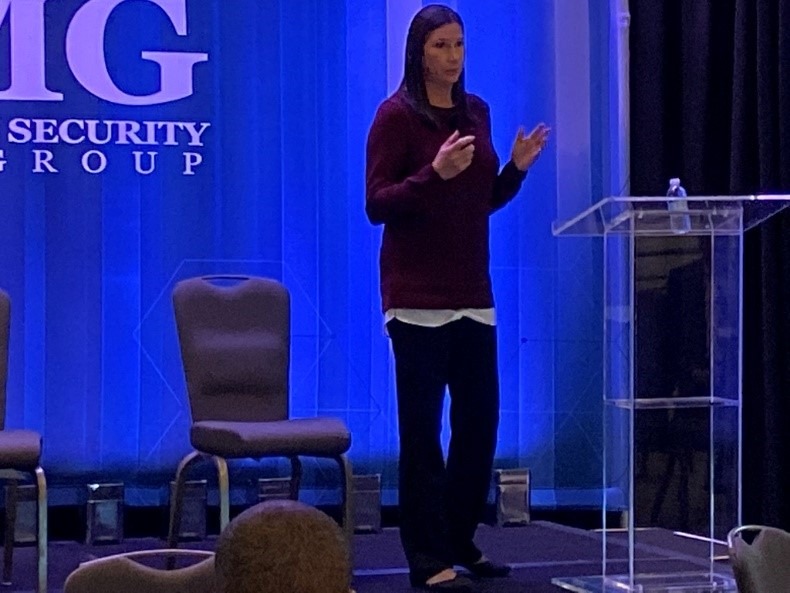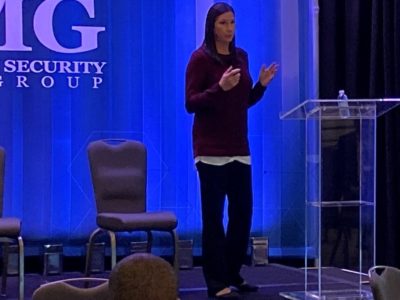 Fasoo's unified solution help companies around the world protect unstructured data throughout its life-cycle and provides the peace of mind to a CISO, CISO or business unit leader when relying on users to do the right thing isn't enough. Our products protect sensitive unstructured data through discovery and classification. They protect, monitor, control, track and expire access to content wherever it travels or resides.
We help global organization and users securely collaborate internally and externally with sensitive information while consistently meeting corporate governance and regulatory requirements. Our file-centric approach using encryption with a unique identifier allows organization to have clear visibility and control over unstructured data without interrupting workflows.