Fasoo demonstrated its All-In-One, Only One solution at 2021 Virtual Gartner Security and Risk Management Summit.
Fasoo showcased how it can help organizations maintain security and privacy in today's remote and hybrid work world without compromising productivity.
This includes enabling zero-trust architectures, protecting data everywhere, complying with privacy regulations, and the new Cybersecurity Executive Order.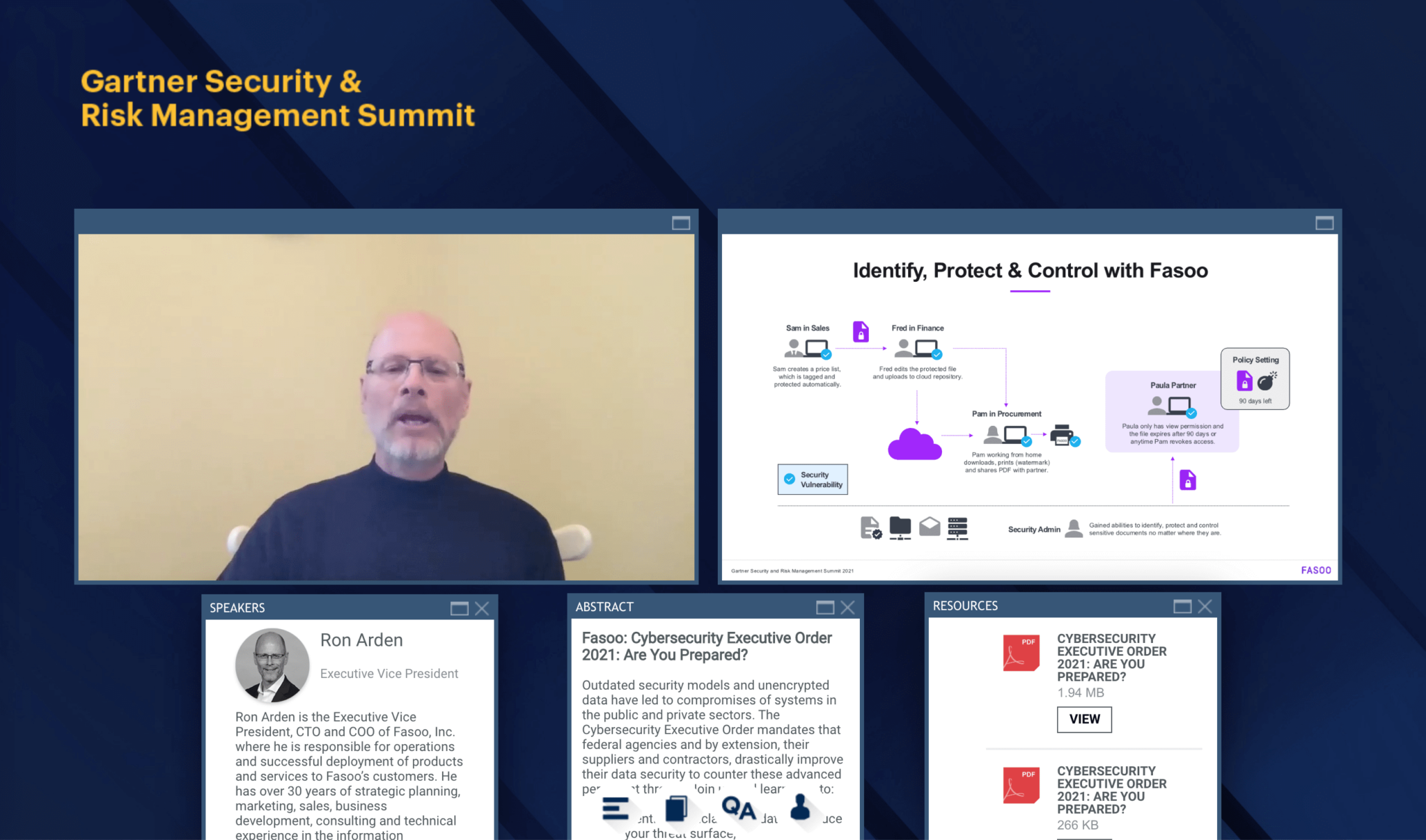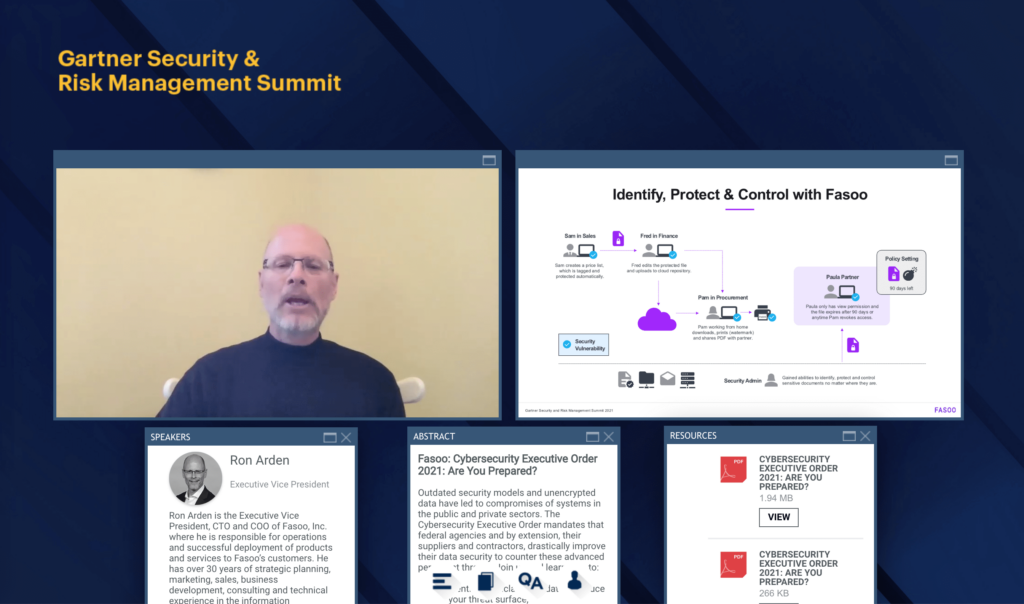 Ron Arden, Executive Vice President, CTO & COO, presented how to:
• identify all unclassified data to reduce your threat surface,
• persistently encrypt and control access to all sensitive data,
• maintain control as documents move through cloud services, hybrid work environments, and anywhere in your supply chain.
Fasoo can help organizations satisfying their goals for data security and privacy through our file-centric, protect-first approach that provides Security, Compliance and Productivity to their business.