Fasoo was excited to be a gold sponsor at the AIIM Conference in San Diego from March 26-28, 2019. We worked closely with AIIM prior to the conference, releasing a research study with them about Automating Governance and Compliance.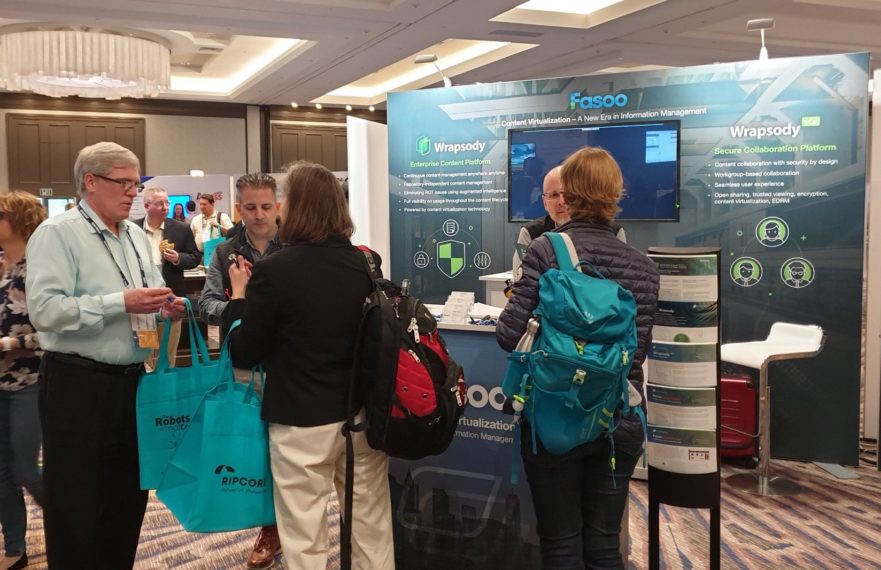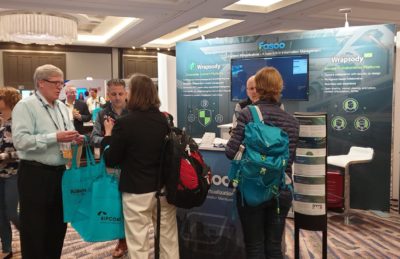 The conference theme was "Your Digital Transformation Begins with Intelligent Information Management." AIIM's approach to Intelligent Information Management is the following:  How effectively you navigate your Digital Transformation journey relies on how adept your organization is at combating the rising tide of information chaos. This requires new information management strategies and skills that extend beyond traditional ECM.
This fits nicely with Fasoo's innovative solutions, especially our platforms Wrapsody and Wrapsody eCo.