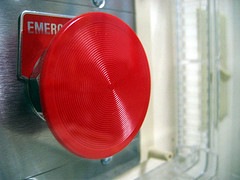 Between the alleged hacks from the Russian government in the news and the constant barrage of data breach headlines, it is obvious that the loss or theft of confidential data is a top priority for most organizations.  With the proliferation of mobile devices this is becoming even worse.
While reports from numerous analysts predict a slow down in growth of mobile devices, the number of business users that use phones and tablets to share information is at an all-time high.  Considering that thousands of mobile devices are lost or stolen each month, companies need to understand the issue of exposing confidential information.  Phone manufacturers have long employed the ability to remotely kill a lost cell phone or application that may cause issues on the device.  Numerous MDM (mobile device management) applications can also do a remote wipe and help to protect devices.  So you think that you have all the bases covered – think again!
Information security departments need to adjust to the new threat landscape, where managing the vulnerabilities inside the company is less about plugging software holes and more about protecting data. Consider for a moment when someone sends a classified document to a colleague with a privately owned cell phone or iPad.  Without proper security the file may be accessible to anyone who gains access to the device.  Even more troubling is the ability to forward an unprotected file to any number of people – either intentionally or by mistake.
So how do you protect your company's confidential data without becoming overly restrictive?  Consider implementing a "remote kill switch" for confidential files.  Persistent policy security requires the file to "call home" each time it is opened.  If the policy is removed or changed, the file is not accessible.  Files may be restricted to specific mobile devices so that if they are deliberately or unintentionally sent to someone through email, the file cannot be opened.  With one revoke access command, files can be totally disabled!
With the release of millions of confidential documents from the US government and many corporations, you have to ask the question, "Why don't people have "remote kill switches" for these TOP SECRET documents?" At some point they may figure this out!
Photo credit chrischappelear