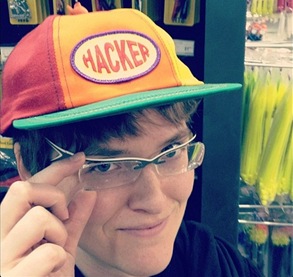 Think about your worst nightmare.  Someone steals confidential information about your customers or company and posts it on the Internet.  You lose all credibility and your business suffers.
You pay stiff financial penalties and you face lawsuits from regulators and your customers.  If you are a public company, you face shareholder lawsuits.
This situation is more commonplace as hackers exploit weak human and technology systems to gain access to your most important business information.  With new technologies like ChatGPT allowing AI-driven malware, more phishing scams, and ever more sophisticated attacks, it's not a matter of if you will be compromised, but when.
In the last year, there have been a number of large data breaches that caused big problems for the victims.  In 2022, U.S. organizations issued 1,802 data breach notifications, reporting the exposure of records or personal information affecting more than 400 million individuals.
Nissan recently had customer information compromised by a partner in their supply chain.  Avamere Health Services lost files with patient personally identifiable information (PII) and personal health information (PHI).  Other major brands like Toyota, Twitter, and Cash App had critical information downloaded from databases or files stolen from misconfigured systems.  A common approach is to target smaller companies within a supply chain whose security may not be as sophisticated as larger companies.
While a lot of the headlines talk about compromised databases, a lot of confidential and sensitive information is in documents.  All organizations need to determine what is sensitive and where it exists.  Then determine who has access to that information.  The last step is to encrypt these documents with a persistent security policy that controls who can access the content and what they can do with it.
At a minimum, you should encrypt documents with personal information, such as customer and employee name, password, email, street address, phone number, social security or insurance number, birth date, and financial information. Next is anything critical to your business, such as budgets, strategic plans, product designs, software code, proprietary processes, and algorithms.  Think about the secret formula for Coke or the search algorithms for Google.  If it's unique to your business and important, protect it.
Here are a few tips to prevent a data breach.
Identity sensitive data – before you can prevent a data breach, you need to know the sensitive data you collect, store, transmit, or process.  Hackers and malicious insiders target non-public personal information (NPI), personally identifiable information (PII), and intellectual property, like designs, patent documents, or trade secrets.  You need to identify it before you can protect it.
Encrypt sensitive data – encryption with a centralized access policy helps protect the security and privacy of files as they are transmitted, while on your computer, in the cloud, and in use.  Encrypt all sensitive information with a data-centric security policy using Advanced Encryption Standard (AES) 256-bit cryptography.  Only give access to those who need it to do their jobs.
Protect sensitive data when printed – with so many remote workers, you need to protect documents and other sensitive data sources with a visible watermark when users choose to print them.  This becomes more of an issue as people continue to work from home and use local printers to print and review information.  While many of us view information on screens, there are still many times when it's easier to print something for review, and you should be able to trace the printout to its source in the event of a data breach.
Preventing data breaches is not complicated when you think about protecting the data.  Protecting servers, networks, and storage locations is important, but focusing on the data is the most important thing.  The best way to protect information that is critical to your business is to encrypt documents with a persistent security policy.  If an unauthorized person gets your document, it's useless to them, since they can't read the information inside without your express permission.
Give yourself some piece of mind by finding and protecting the information that is most critical to your business.  You will prevent a data breach, protect your company and sleep better at night.
Learn more about how the Fasoo Data Security Platform can help you prevent a data breach.