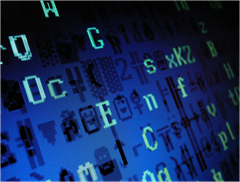 Today, we've been hit by news of another possible data breach. P.F. Chang's is currently investigating whether there has been a data breach of thousands of customer credit cards. This sounds familiar, right?
Lately, news of this kind has been hitting the airwaves much more frequently. For anyone keeping track, if the breach at P.F. Chang's is confirmed, that would mean that it would be the fifth major retail chain to confirm a data breach – following Target, Neiman Marcus, Michaels and Sally's Beauty. The frequency at which these data breaches occur serves to remind us that data security should be of high concern in this day and age.
Hackers are getting smarter and smarter. But are organizations getting better and better at protecting their sensitive and confidential data? These kinds of data breaches seem to suggest that they aren't, which is rather alarming.
However, organizations aren't the only ones in danger of getting hacked. How do you feel about the security of your confidential information? If someone were to hack into your personal computer, would your confidential files be safe from harm?
Most people aren't able to say yes to those questions. While personal file security wasn't of high concern in the past, the increasing digitalization of today's world makes it impossible to ignore. So what are some steps that people can take to ensure their file security?
First, encrypt your files. That much needs to be done to ensure the most basic security of your files. However, a more important point is to apply a security policy to them so that you can control who can access the files and what they can do with them. This ensures that the security follows the files no matter where they go or happen to be. Those files remains secure whether they're stored on your computer, moved to the cloud, or anywhere else. Even if you happen to accidentally send the files to someone who shouldn't have access to it, there's nothing to worry about since that person won't be able to open them.
Using a data-centric approach to security ensures the maximum amount of security. With data increasingly becoming more mobile and threats coming from all around the world, wouldn't you rather be safe than sorry about your data security?
Photo Courtesy of flickr/Paul L Dineen