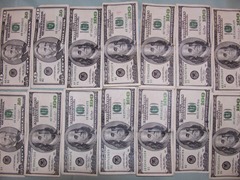 In a recent article, they state that while so much attention has spotlighted outside hackers attacking companies such as Home Depot, JP Morgan Chase & Co., Target, and so on, companies have suffered $40 billion in losses due to unauthorized use of computers by their own employees last year.
Those are mostly caused malicious insiders which are those employees or even former employees who still have access that intend to steal data. However, we cannot forget those who by accident lose such sensitive data. With these two cases, it is no wonder that a majority of IT security managers are concerned by these insider threats. The FBI and Homeland Security Department even issued a warning to companies about the growth of hacking by current and former employees.
The growing concern here should be about how the data is protected. Is it only protected within the confines of the organization? Are you able to revoke access to data in such cases where an employee is terminated or leaves the organization? Are you able to confidently say that your data is protected no matter where it is even after it leaves the organization's network?
A large number of organizations will not only say that their worries have just doubled after hearing these questions, but will ultimately be concerned with the financial damage this will cause for their organization. With more internal data breaches in headlines, it only reinforces that fact that a data security solution is needed to meet all of these questions on how to confidently secure your data.
Avoid being part of the companies suffering billions of dollars in losses because of an insider data breach. With the such solutions as information rights management, which not only protects your data no matter where it is, but also provides dynamic permission control where you can change the permissions in such cases for former employees or when confidential information has been lost due to theft.
Photo Credit: David Beyer