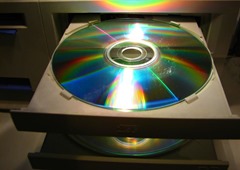 Recent headlines involving unencrypted portable media such as CDs and USBs have hit the news. Most recently in Arizona, two unencrypted computer discs containing names and Social Security numbers were sent to another partner and after a month, the partner still said it had not received the discs. This situation along with many other healthcare industry data breaches proves that in no way is any organization immune to this threat.
As stated in this article and many people would agree, that these incidents underline the increased importance of health data encryption as a top priority for the healthcare industry. However, as it is impossible not to continue to have these relationship with partners, and regardless these sensitive files will need to continue to make their way outside of the organization through email, cloud-based file-sharing services, FTP and portable media such as USB and CD, the need for security measures for files shared with outside parties has become critical to an organization's security agenda.
When a file is shared externally, Fasoo, the leader in data and software security, ensures a secure exchange of information and guarantees that files are shared only with the intended recipients through file encryption. The sender can decide who can access sensitive files and what permissions they have on the document such as View, Edit or Print. Persistent security remains in place and provides the sender with assurance that the files are secure even after they are sent.
Even when files are inadvertently or intentionally sent to other parties, a sender can revoke future access to them. All actions are logged for future analysis and provide you with peace of mind.
Fasoo allows employees to securely share sensitive intellectual property so that they can safely collaborate with partners and customers without the fear of data breaches no matter where their files are. The security policy applied to these files defines who can View, Edit, Print and Screen Capture them.
Could this solution, Fasoo Secure Exchange (FSE) from Fasoo have prevented this data breach along with others, from happening? If not the theft part of it, then certainly the accessing part of this theft could have been prevented. With new legislation that requires health insurers to encrypt all health information on computers, and potential fines starting at the $10,000 range to most recently over millions of dollars in other organizations, it's time for all organizations especially healthcare organizations to make the move to find the best solution to encrypt sensitive information, and maintain most importantly the trust of your customers.
Photo Credit: ausslegall