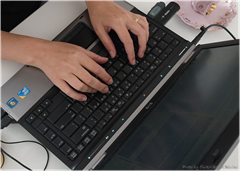 With incidents of data breaches all over the news (Target and eBay are just to name a few), data security is becoming an increasingly greater concern for all parties involved: customers, organizations, etc. One concrete example of this is how retail heavyweights, including Gap, Nike, and Walgreens among others, have promised to share data breach information among themselves to try to prevent future data breaches from occurring.
That is definitely a welcome step in the right direction, but what about other smaller companies and organizations which are just as susceptible to data breaches but don't have the resources to commit to these kinds of actions requiring a lot of time and resources?
What a lot of people don't realize is that securing data is very simple to do, if one crucial approach is taken. Security that is implemented on a data-centric basis is the only way to guarantee data is and remains safe. The first step to take is encrypting the file, which is easy enough to do. The next critical step is to apply a persistent security policy that lets you control who can access the file and what actions they can take with the file. These steps ensure that even if an unauthorized person were to get the file, that person wouldn't be able to open the file or do anything with it.
By taking these steps beforehand, you can save yourself the headaches that can come from having to deal with the consequences of a data breach. Wouldn't you rather take actions that can save you from thousands of dollars in potential costs?