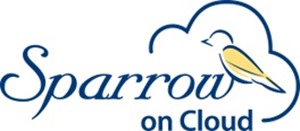 SPARROW, a static code analysis application, is now available as a Software as a Service (SaaS) offering to help organizations quickly detect critical software vulnerabilities at the early stages of software development.  "SPARROW on Cloud", SPARROW's cloud solution is an agile, flexible, reliable and cost effective solution that allows organizations to easily manage application security challenges.
"IoT has brought an upsurge in new software that connects and operates everything from cars to medical devices and with that, enormous risk at the development level," said Fasoo's CEO Dr. Kyugon Cho. "Providing software developers with a cloud based application security testing solution was the logical next step for Fasoo as it is so essential for software to be secure at the code level."
Unlike other Static application security testing (SAST) solutions, SPARROW analyzes source code with a robust static analysis engine that uses a deep semantic method to find vulnerabilities that other SAST applications may have difficulty identifying.  The solution is designed to enforce multiple policies dynamically to different projects or users/groups, and offers faster analysis speed (1M LOC per hour) with accuracy (OWASP benchmark score: 94.8).  In addition, SPARROW enables organizations to identify and fix issues by leveraging machine learning and automation features like:
Intelligent Issue Clustering: SPARROW categorizes similar issues in groups that allow organizations to identify and correct issues efficiently.
Active Suggestion: SPARROW not only identifies software vulnerabilities, but also can help remediate code using automated code suggestions.
Issue Classification:  SPARROW analyzes, ranks, and prioritizes high priority issues in an easy to read dashboard display.
Advanced Issue Filtering: SPARROW provides detailed filter options for the detected issues (e.g., source API, sink API, called method, etc.).
SPARROW is used by government agencies, corporations and anyone developing embedded software that requires a very high level of software quality. The SAST version of SPARROW is also used by government and the financial industry which aim to eliminate security weaknesses from their source code.
Fasoo is offering a limited introductory promotion for the cloud version of SPARROW. By purchasing a subscription between January 17, 2017 and March 30, 2017, customers will get the equivalent amount of extra time at no extra cost. For example, if customers select a one month subscription (Silver) they will receive an extra month free. Please click here for more information about SPARROW on Cloud.