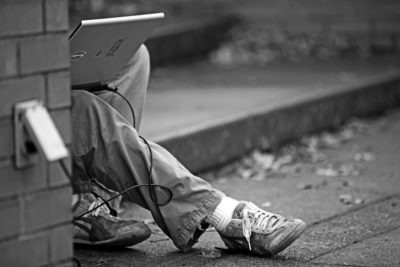 I read a Tweet recently from "Accidental CISO" about collecting laptops from terminated employees during the pandemic that I deemed retweetable (if that is a word).  Some comments focused more on the hardware – how to get it back – but this got me thinking more about what is actually on the hardware. What sensitive information, like intellectual property, might reside on them?  It also made me think, in a situation like this, how the potential for insider theft is far greater.
Files containing IP can be either printed on home printers, sent over email to personal accounts, saved on a USB stick, screen captured and so on.  These are not necessarily actions of malice, but obvious desperation to assist with the basic need for employment.
It reminded me of a webinar we did in 2019, Close the Gap on Insider Threat: Granular Access Controls and Behavior Analytics, where we focused on the best way to protect and control unstructured data without having to think about where it is located, who is accessing it or how it is being used.  It's part of a 3-part series, so check out the other two.
In my last post, I talked about how many companies are not prepared to suddenly support a remote workforce and provided some thoughts on things you can do.  But this tweet brings to the surface the extent of how unpreparedness can lead to (and this is going to sound weird) intentional, non-malicious behavior.
I encourage you to think about it, watch, and at the very least, start putting a plan in place to protect and control your unstructured business critical information.  The time is now to do your best research so when you are ready to pull the trigger on your unstructured data security project, you will be able to hit the ground running.
Contact us if you want to talk about any of this and in the meantime, stay safe and healthy!
Photo credit Ian Sane