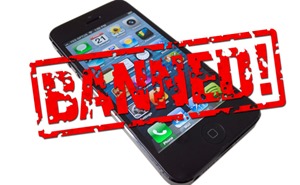 Most of us use enterprise file sharing and sync (EFSS) apps to share files with our colleagues, because they are easy to use and very convenient.  These might include Dropbox, Facebook, Microsoft OneDrive, Google Drive, Box, WhatsApp, Twitter, Skype or SugarSync.  They are convenient, but you may blacklist them because they could compromise sensitive information.  People generally take the path of convenience over security.
A lot of people use these services for both business and personal information, which can be a problem since they use the public cloud and may not have the right security in place to satisfy corporate security requirements.  Private accounts in public cloud apps don't mesh well with managers in enterprises and organizations in highly regulated industries, like government, financial services, health care, scientific fields and the military.
The main problem is protecting your sensitive business documents, since you can't control them once you share them.  Many of the services may add encryption to the document when it's stored in the cloud, but once shared, anyone can access the information inside the document and share it with anyone else.
Here is a link to an eWEEK slide show that offers commentary about 10 EFSS apps that enterprises are likely to blacklist.  Fasoo Vice President Ron Arden comments on Dropbox and WhatsApp within the slide show.  As you will read, one of the best ways to prevent unauthorized document sharing is to encrypt the files and apply persistent permission controls to them so that you can always control who can access them and what the person can do with the file when it's open.