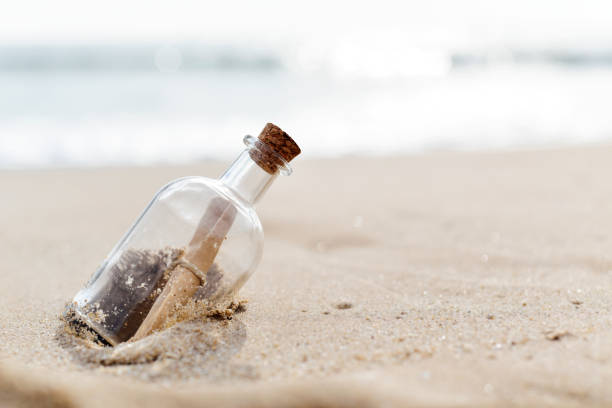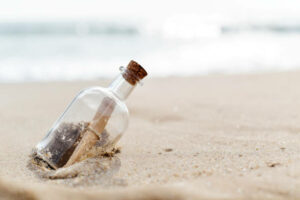 What good is a secure island if you're left stranded? Former Secure Islands customers want to know, since their data protection software has finally reached end-of-life support after the company was acquired by Microsoft a few years back. The good news: they have more options than they may have thought.
*
As a startup, Secure Islands Technologies Ltd. was a success story. Not so much for some of its early customers, we hear.
Two brothers, Aki and Yuval Eldar, founded Secure Islands in 2006 in Jerusalem. Microsoft acquired the company for $150 million in 2015 and made its technology an essential building block for Microsoft's Azure Information Protection (AIP, part of the Microsoft Information Protection framework MIP). Six years later, to Secure Islands customers who decided AIP wasn't for them, it may seem as if they are stuck.
So far, so predictable. As far as startup exits go, you've heard the stories. The outcome can be ugly: early customers are left holding the bag, with nowhere to turn. It can also be a blessing in disguise: for example, when IT discovers alternatives that show how far a technology has come elsewhere since its nascent stage.
Such happy endings happen. Take enterprise-level Digital Information Rights Management (DRM), for example. Also referred to as Information Rights Management (IRM) sometimes, it has come a long way since the aughts. This development is good news for organizations looking for AIP alternatives.
No happy endings on security islands
Information protection solutions of the past were difficult to deploy and scale. Workflows slowed down. Productivity suffered. That said, today, we see a different picture. The success of solutions such as Fasoo Enterprise DRM triggered a resurgence of the category, primarily for three reasons: 
Mature Enterprise DRM solutions ensure comprehensive data protection that extends far beyond one or two document ecosystems. 
Fasoo Enterprise DRM, for example, covers more than 230 document formats, including images, CAD files created with forty different applications, and old Microsoft Office documents that even AIP cannot encrypt. This approach extends beyond Microsoft Office or  Adobe PDF files and prevents the creation of "security islands" that leave critical documents unprotected.
Centralized policy management and control beats having to deputize (and train) your end users as security experts.
AIP uses Secure Islands technology to categorize documents, which can result in certain limitations. Depending on a company's Microsoft licensing level, users may have to manually label the documents they import or create and decide what protection and permissions to assign.
Other limitations concern larger organizations that deal with high volumes of unstructured data daily, such as financial institutions and globally operating law firms. AIP limits the number of sensitivity labels per organization to 500 for labels that assign encryption specifying the users and permissions.
Another issue in these industries is AIP's lack of SDKs to facilitate integration with iManage and other Enterprise Content Management (ECM) platforms. In organizations that need to encrypt files across thousands of file-sharing folders and subfolders, this means they would have to apply an AIP label to each manually just for simple encryption.
Fasoo Enterprise DRM represents a different, "file-centric, people-centric" approach that enables organizations to preserve and support proven and efficient workflows. Policies defined by IT automatically determine at the point of creation who can access a protected document and how. Exceptions are handled flexibly and "on the fly", for example by granting a provisional permission on a temporary basis.
Document protection in the cloud requires a mature enterprise DRM solution.
Cloud collaboration plays an important role in selecting an enterprise DRM solution. Companies now looking for alternatives to AIP are clear about this point: they want document protection that travels with the file and doesn't end at their organization's IT perimeter.
Their old information protection technology was devised years ago, with no consideration yet for the cloud. One consequence is that it can only protect sensitive documents on a computer or mobile device. Once the file is uploaded to the cloud outside the Microsoft ecosystem, document protection is lost.
In contrast, Fasoo Enterprise DRM ensures that persistent security remains with documents, pictures, audio, video, and 3D CAD drawings regardless of their location, whether in the cloud or on a flash drive. Senders can set a validity period or revoke access immediately, even after distribution. The organization remains in control of sensitive files at rest, in use, and in motion – no matter where they may end up. 
Worried about your document protection getting stuck on a security island? In summary, these three rules will help you not to miss the boat: 
1. Document protection worth its name requires properly protecting all confidential documents that need protecting, not just those preferred by one solution vendor. 2. If "automatic labeling" was the promise, you'll hate seeing it turn into manual labor over a few hundred or thousand file-sharing folders. 3. No company is a secure island; the cloud is real, and so is the need for document protection in the cloud.